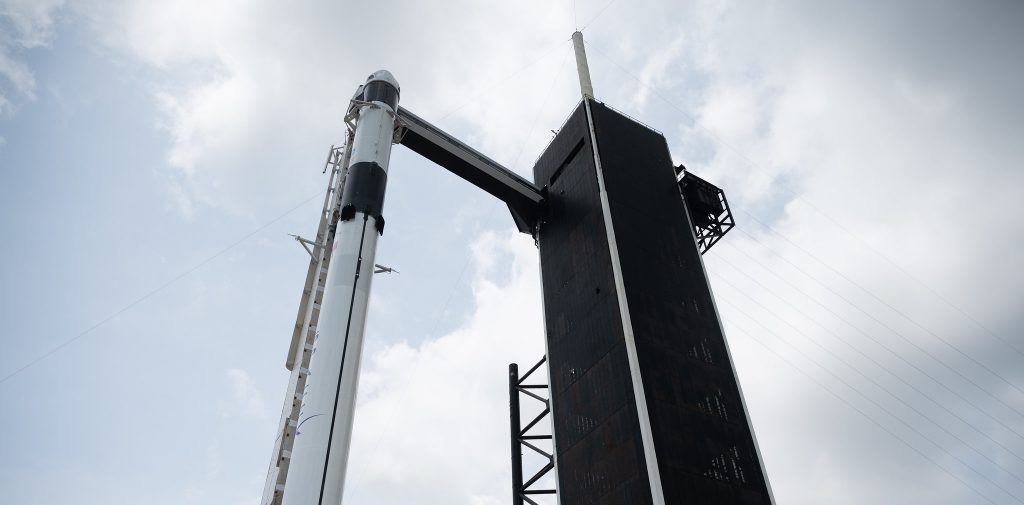 The two-stage SpaceX Falcon 9 rocket has flown 83 times for NASA and other customers. The vehicle made history in 2012 when it delivered Dragon into the correct orbit for rendezvous with the International Space Station, making SpaceX the first commercial company to visit the station. Since then, Falcon 9 has made numerous trips to space, delivering satellites to orbit as well as delivering and returning cargo from the space station for NASA. Click here to see a labeled Falcon 9 illustration.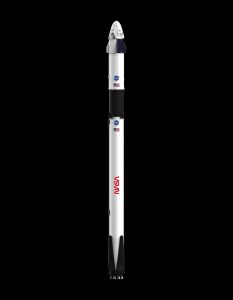 Falcon 9, along with the Dragon spacecraft, was designed from the outset to deliver humans into space, a goal on the cusp of being achieved.
Falcon 9's first stage incorporates nine Merlin engines and aluminum-lithium alloy tanks containing liquid oxygen (LOX) and rocket-grade kerosene (RP-1) propellant. Falcon 9 generates more than 1.7 million pounds of thrust at sea level but produces over 1.8 million pounds of thrust in the vacuum of space. The first-stage engines are gradually throttled near the end of first-stage flight to limit launch vehicle acceleration as the rocket's mass decreases with the burning of fuel.
The rocket's second stage relies on a single Merlin engine that also runs on LOX and RP-1.
Technical Overview
Height: 70 meters or 229.6 feet
Mass: 549,054 kilograms or 1,207,920 pounds
Payload to Low Earth Orbit: 22,800 kilograms or 50,265 pounds
Diameter: 3.7 meters or 12 feet
The Falcon 9 is the first orbital class rocket capable of reflight, and today, the first-stage booster will aim for a vertical landing on a SpaceX drone ship called "Of Course I Still Love You," which is waiting offshore in the Atlantic.