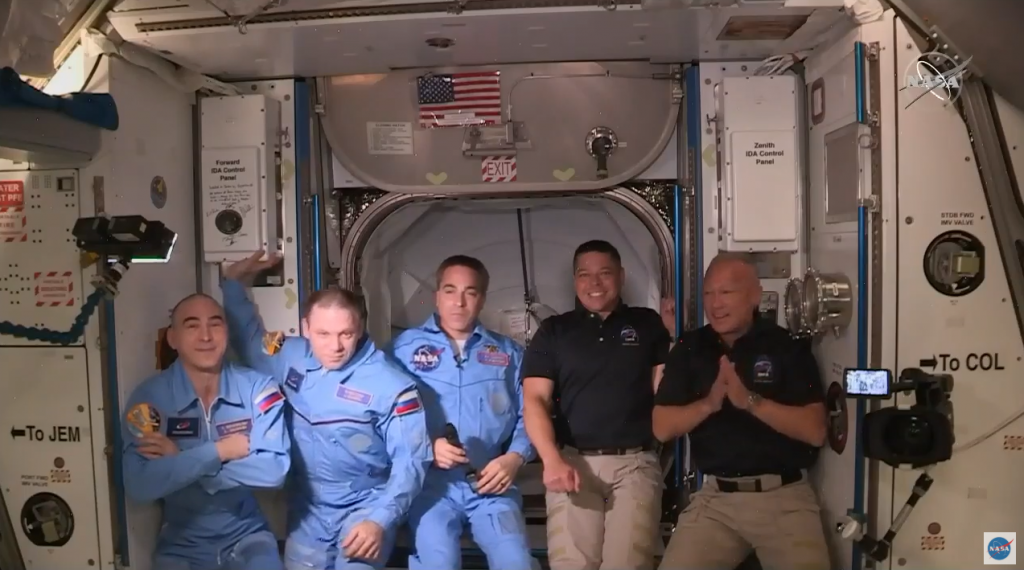 Now that NASA astronauts Robert Behnken and Douglas Hurley have safely arrived aboard the International Space Station following their launch on NASA's SpaceX Demo-2 mission May 30, NASA Television and the agency's website are airing a news conference.
Participants are:
NASA Administrator Jim Bridenstine
Mark Geyer, director, NASA's Johnson Space Center
Kenneth Todd, deputy manager, International Space Station Program
Steve Stich, deputy manager, NASA Commercial Crew Program
NASA Astronaut Kjell Lindgren
Follow along with mission activities and get more information at: https://blogs.nasa.gov/spacestation/. Learn more about commercial crew and space station activities by following @Commercial_Crew, @space_station, and @ISS_Research on Twitter as well as the Commercial Crew Facebook, ISS Facebook and ISS Instagram accounts.
To subscribe or unsubscribe to this list, please email heo-pao@lists.nasa.gov.