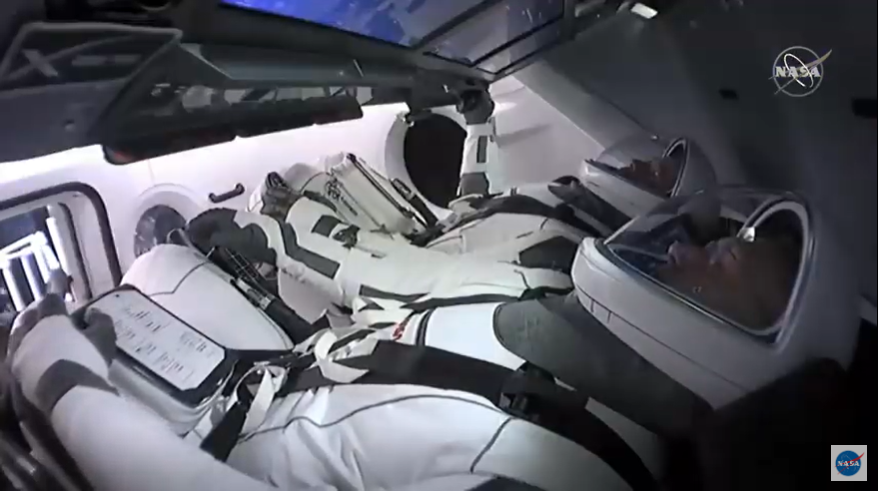 NASA astronauts Robert Behnken and Douglas Hurley are back aboard the SpaceX Crew Dragon "Endeavour" spacecraft in preparation for undocking from the International Space Station. Behnken and Hurley are strapped into their seats and the hatches between the two vehicles have been closed. The final "Go-No Go" for undocking is coming up at about 7:20 p.m. EDT.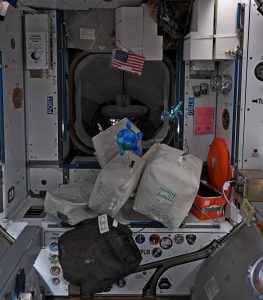 If the "Go" is given, undocking is targeted for 7:34 p.m. EDT. Behnken and Hurley will spend the night in orbit before beginning the journey home. Splashdown is scheduled for 2:48 p.m. EDT on Sunday.
The Crew Dragon spacecraft carrying Hurley and Behnken lifted off from NASA's Kennedy Space Center in Florida on May 30 and arrived at the space station the following day. The Demo-2 test flight is helping NASA certify SpaceX's crew transportation system for regular flights carrying astronauts to and from the orbiting laboratory. SpaceX is readying the hardware for the first rotational mission, which would occur following NASA certification.
More details about the return can be found in the Top 10 Things to Know for NASA's SpaceX Demo-2 Return and the splashdown weather criteria fact sheet.