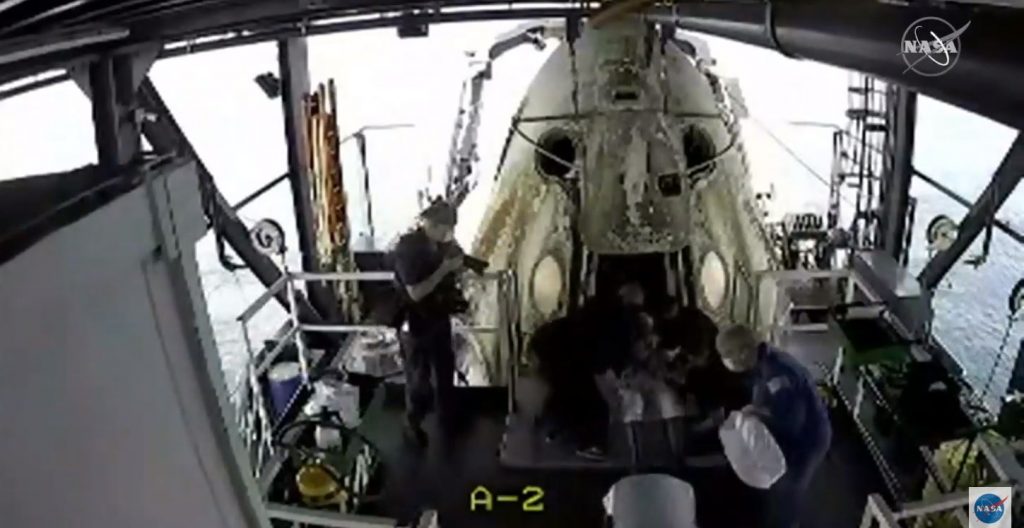 NASA astronauts Bob Behnken and Doug Hurley are out of the SpaceX Crew Dragon "Endeavour" now; they'll move to a medical area on the recovery ship for initial medical checks. A helicopter will take the astronauts to Pensacola Naval Air Station, where they'll board a waiting NASA plane to fly back to Ellington Field in Houston.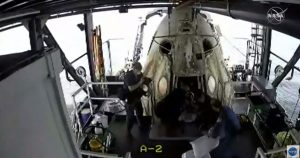 Behnken and Hurley splashed down safely in the SpaceX Crew Dragon "Endeavour" in the Gulf of Mexico off the coast of Pensacola, Florida, at 2:48 p.m. EDT. It is the first time a commercially built and operated American crew spacecraft has returned from the International Space Station to complete a test flight, beginning a new era in human spaceflight.
Meanwhile, Dragon Endeavour will be returned to the SpaceX "Dragon Lair" in Florida for inspection and processing. Teams will examine the data and performance of the spacecraft throughout the test flight to complete the certification of the system to fly operational missions for NASA's Commercial Crew and International Space Station Programs. The certification process is expected to take about six weeks.
Following successful certification, the first operational mission, Crew-1, will launch with Crew Dragon commander Michael Hopkins, pilot Victor Glover, and mission specialist Shannon Walker – all of NASA – along with Japan Aerospace Exploration Agency (JAXA) mission specialist Soichi Noguchi.