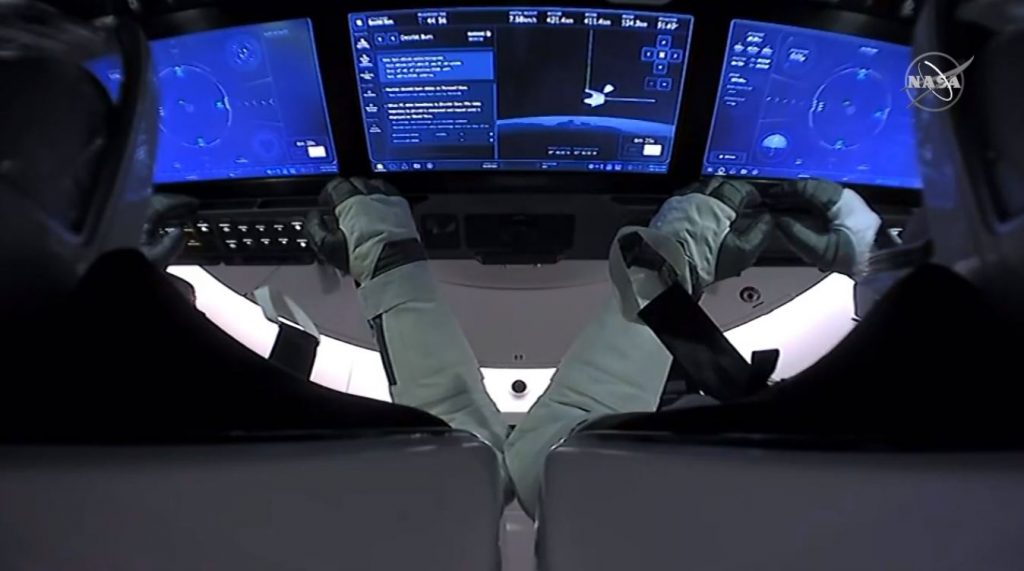 The deorbit burn is complete, and the SpaceX Crew Dragon is on its way back to Earth with NASA astronauts Robert Behnken and Douglas Hurley. Splashdown off the coast of Pensacola, Florida, is expected at approximately 2:48 p.m. EDT. The spacecraft's nosecone will be closed in the next few minutes.
The Crew Dragon undocked from the International Space Station yesterday at 7:35 p.m. EDT, ending more than two months of docked operations at the orbiting laboratory during NASA's SpaceX Demo-2 mission. Hurley and Behnken arrived at the orbiting laboratory in the Crew Dragon May 31 following a launch from NASA's Kennedy Space Center in Florida on May 30.
This is SpaceX's final test flight and is providing data on the performance of the Falcon 9 rocket, Crew Dragon spacecraft and ground systems, as well as in-orbit, docking, splashdown, and recovery operations.