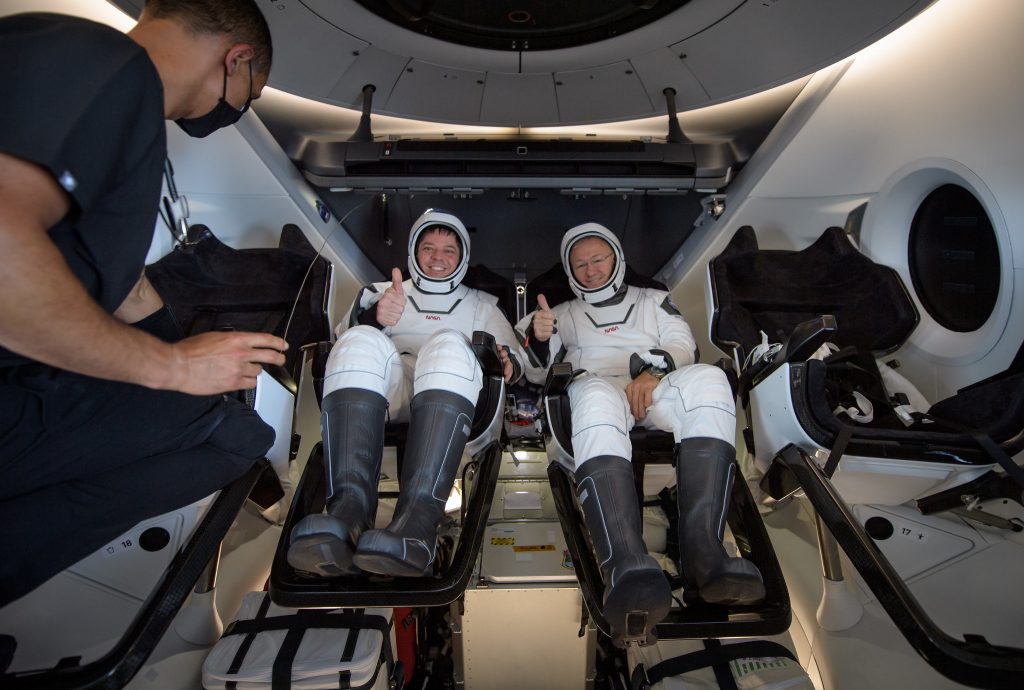 NASA Television will broadcast a news conference with NASA's SpaceX Demo-2 crew today at 4:30 p.m. EDT from the agency's Johnson Space Center in Houston. NASA astronauts Bob Behnken and Doug Hurley wrapped up their historic mission to the International Space Station with a successful splashdown in the Gulf of Mexico on Sunday, Aug. 2.
Those following the briefing on social media may ask questions using the hashtag #AskNASA.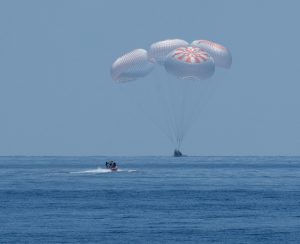 The completion of Demo-2 and the review of the mission and spacecraft pave the way for NASA to certify SpaceX's crew transportation system for regular flights carrying astronauts to and from the space station. SpaceX is readying the hardware for the first rotational mission, called Crew-1, later this year. This mission would occur after NASA certification, which is expected to take about six weeks.
The goal of NASA's Commercial Crew Program is safe, reliable and cost-effective transportation to and from the International Space Station. This could allow for additional research time and increase the opportunity for discovery aboard humanity's testbed for exploration, including helping us prepare for human exploration of the Moon and Mars.
More details about the mission and NASA's Commercial Crew Program can be found in the press kit online and by following the commercial crew blog, @commercial_crew and commercial crew on Facebook.