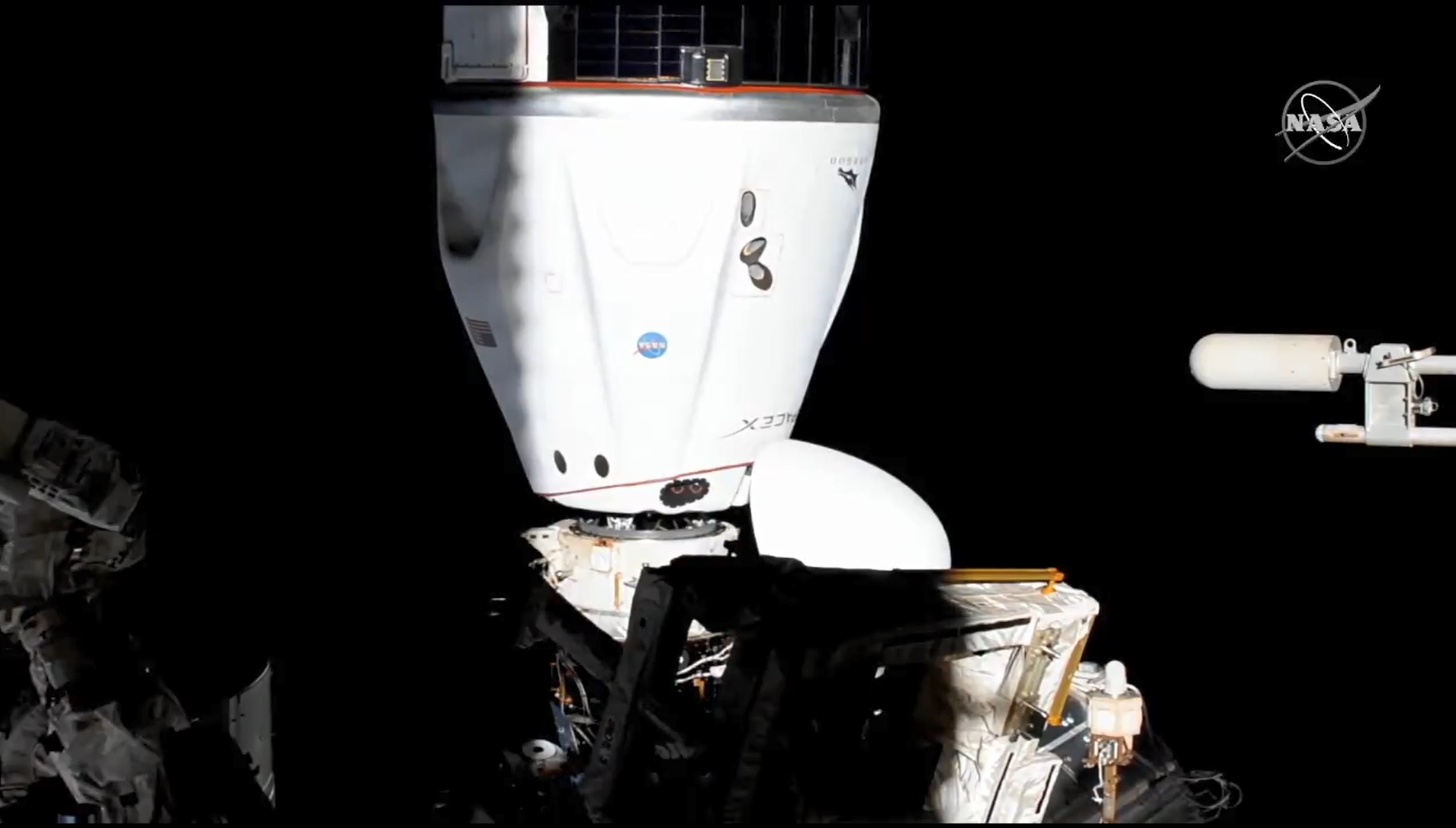 Crew Dragon Endeavour with NASA astronauts Shane Kimbrough and  Megan McArthur, JAXA (Japan Aerospace Exploration Agency) astronaut Akihiko Hoshide, and ESA (European Space Agency) astronaut Thomas Pesquet, have re-docked to the International Space Station.
Crew Dragon autonomously undocked from the forward port of the station's Harmony module at 6:45 a.m. and relocated to the space-facing port at 7:35 a.m. completing the second space station port change for the crewed spacecraft.
Next up for commercial crew, Boeing's CST-100 Starliner is scheduled to arrive at the International Space Station about one day following its launch at 2:53 p.m. Friday, July 30, on a United Launch Alliance Atlas V rocket from Space Launch Complex-41 on Cape Canaveral Space Force Station in Florida. The uncrewed flight test, NASA's Boeing Orbital Flight Test-2 (OFT-2), will test the end-to-end capabilities of Starliner from launch to docking, atmospheric re-entry, and a desert landing in the western United States. The uncrewed mission will provide valuable data about Boeing's crew transportation system, and help NASA certify Starliner and the Atlas V rocket for regular flights with astronauts to and from the space station.
Crew-2 astronauts are targeted to return to Earth in early-to-mid November following a short handover with NASA's SpaceX Crew-3 astronauts targeted to launch on Sunday, Oct. 31.