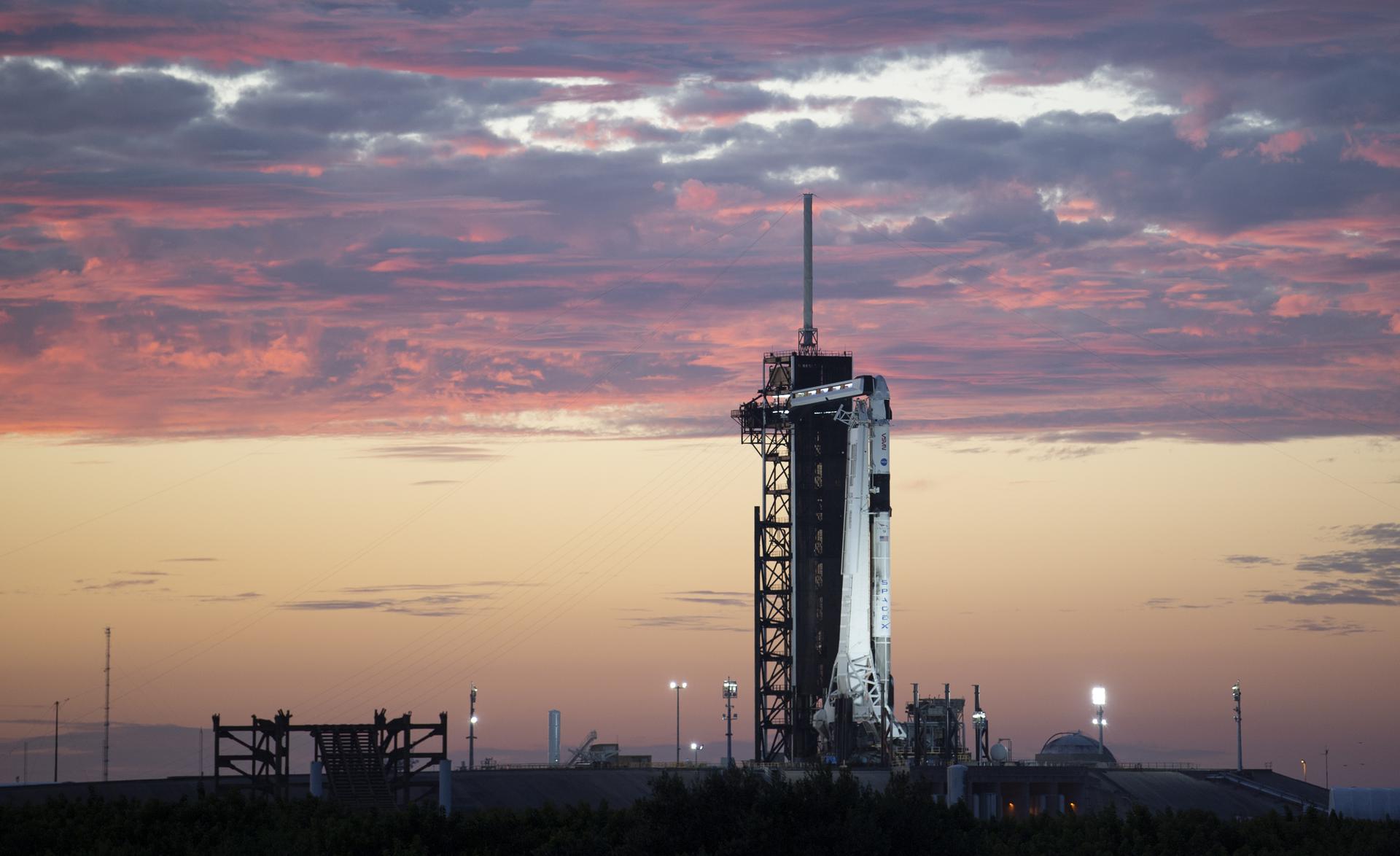 Mission managers with NASA, SpaceX, and ESA (European Space Agency) have completed the Launch Readiness Review for the agency's Crew-3 mission to the International Space Station. Liftoff remains scheduled for 2:21 a.m. EDT on Sunday, Oct. 31.
A prelaunch news teleconference will begin at 11:15 p.m., Oct. 29. Listen live on the agency's website. Participants include:
Steve Stich, manager, Commercial Crew Program, NASA
Joel Montalbano, manager, International Space Station Program, NASA
Jennifer Buchli, acting chief scientist, International Space Station Program, NASA
Sarah Walker, director, Dragon Mission Management, SpaceX
Holly Ridings, chief flight director, Flight Operations Directorate, NASA
Frank de Winne, program manager, International Space Station, ESA
William Ulrich, launch weather officer, 45th Weather Squadron, United States Space Force
A SpaceX Falcon 9 rocket and Crew Dragon Endurance spacecraft will lift off from Kennedy's Launch Complex 39A, carrying NASA astronauts Raja Chari, Tom Marshburn, and Kayla Barron, as well as ESA astronaut Matthias Maurer to the International Space Station for a six-month science mission. Crew-3 is the third crew rotation mission under NASA's Commercial Crew Program.
Weather officials with the 45th Weather Squadron are predicting an 80% chance of favorable weather conditions for launch, with the primary concerns revolving around the cumulus cloud rule and flight through precipitation. Teams also are monitoring the down range weather for the flight path of the Crew Dragon.
Learn more about commercial crew and space station activities by following @Commercial_Crew, @space_station, and @ISS_Research on Twitter, as well as the Commercial Crew Facebook, ISS Facebook and ISS Instagram accounts.