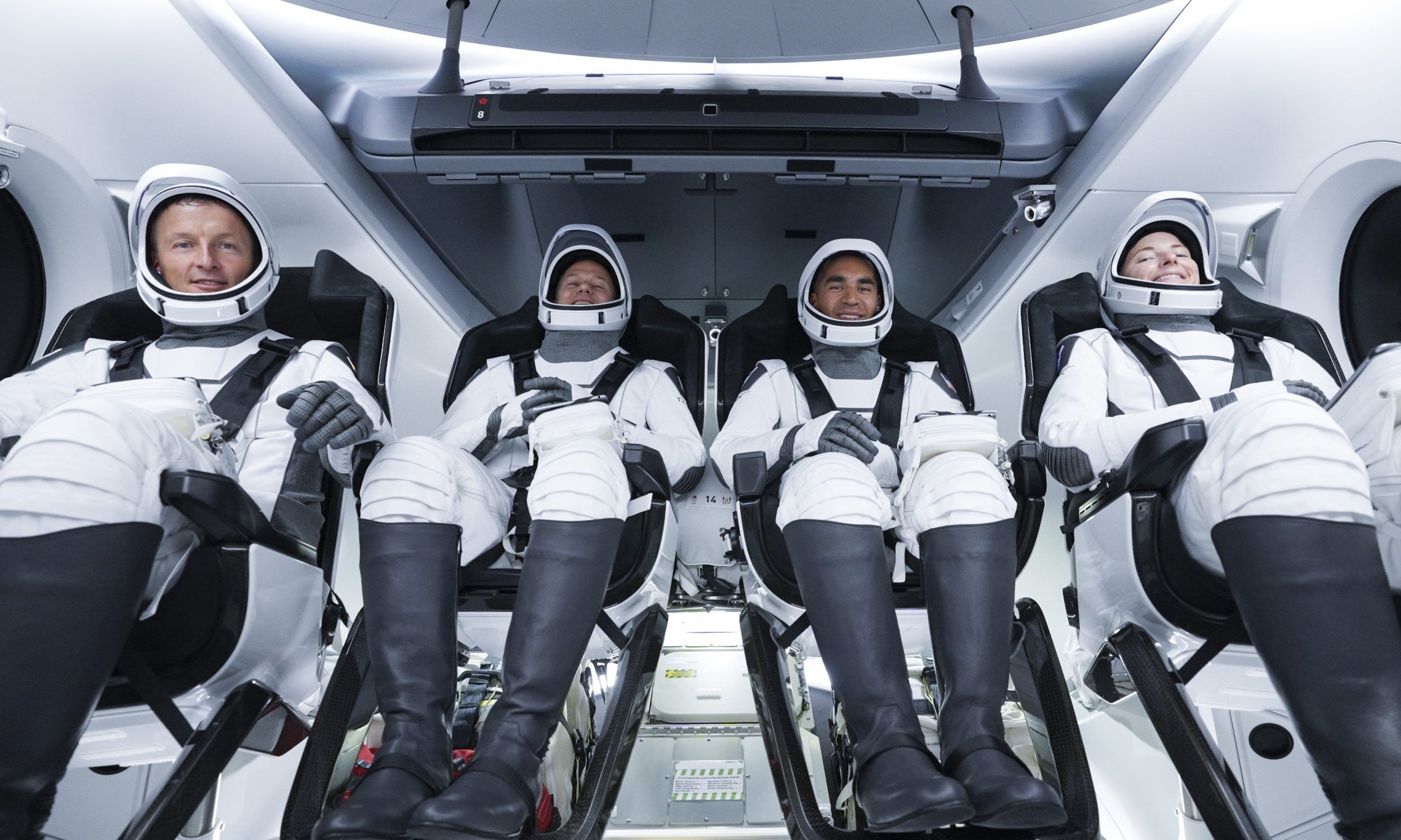 The SpaceX Crew Dragon spacecraft carrying NASA astronauts Raja Chari, Tom Marshburn, Kayla Barron, and ESA astronaut Matthias Maurer on their way to the International Space Station has safely reached orbit, and the nosecone has been opened.
At 10 p.m., NASA will host a postlaunch news teleconference from NASA's Kennedy Space Center. Participants in the briefing will be:
Kathryn Lueders, associate administrator, Space Operations Mission Directorate, NASA Headquarters
Steve Stich, manager, Commercial Crew Program, NASA's Johnson Space Center in Houston
Joel Montalbano, manager, International Space Station Program, NASA Johnson
Sarah Walker, director, Dragon Mission Management, SpaceX
Frank de Winne, program manager, International Space Station, ESA
More details about the mission and NASA's commercial crew program can be found by following the commercial crew blog, @commercial_crew and commercial crew on Facebook.
Learn more about station activities by following  @space_station  and @ISS_Research  on Twitter as well as the  ISS Facebook  and  ISS Instagram  accounts.