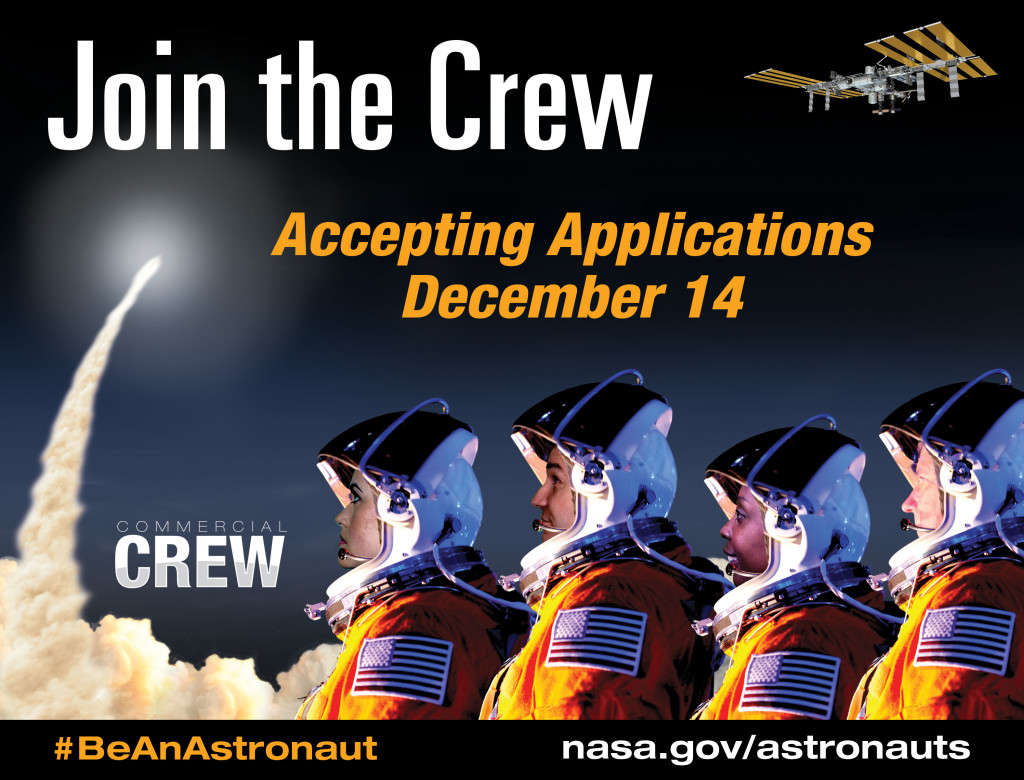 Before you can become an astronaut and fly to the International Space Station or explore dazzling deep space destinations, you have to apply – and at the right time. The good news is the right time is only about a month away – NASA will begin accepting astronaut applications Dec. 14. The requirements are available here now and the link to apply will be available when the application period opens on usajobs.gov.
There may not be a better time to update your resume and take a leap into the world of professional space explorer! After all, NASA's American aerospace partners are building a new generation of spacecraft for astronauts to fly to the space station and the agency has designed a heavy-lift rocket and vehicle designed to safely take astronauts beyond low-Earth orbit. In the words of NASA Administrator Charles Bolden, a veteran space flier, your spaceflight experience begins here.
NASA hires astronauts from a diverse pool of applicants with a variety of backgrounds. Candidates from the last astronaut class included schoolteachers, doctors, scientists and engineers.