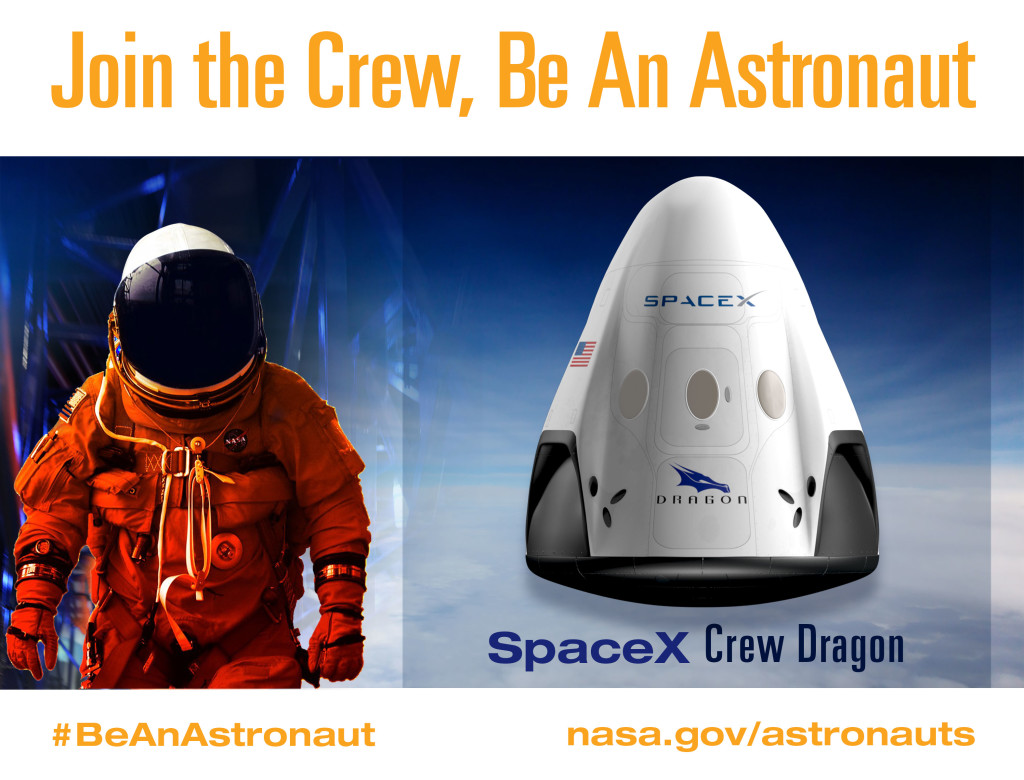 The next class of astronauts NASA hires may fly on any of four different U.S. vessels during their careers: the International Space Station, two commercial crew spacecraft currently in development – the Boeing CST-100 Starliner and the SpaceX Crew Dragon — and NASA's Orion spacecraft that will launch aboard the Space Launch System with astronauts to conduct missions in deep space.
SpaceX designed its Crew Dragon to accommodate technological advances in numerous ways to perform the mission of taking astronauts safely to the International Space Station. The launch abort system is integrated into the sidewall of the Crew Dragon. It boasts eight hypergolic-powered engines designed to lift the spacecraft and astronauts inside to safety at any point during launch and ascent. Inside the Crew Dragon, touchscreens replace the myriad of dials and barber poles that defined earlier spacecraft instrument panels. The company developed its cargo-transport version of the Dragon with an eye on carrying crews into space. SpaceX has used its experiences to refine the crew version and provide essential opportunities to automatically perform critical functions, such as rendezvous with the space station and flying through the atmosphere safely to come back home.
If you think you have what it takes to fly this new generation of spacecraft, NASA will start taking applications Dec. 14 for its next astronaut class.