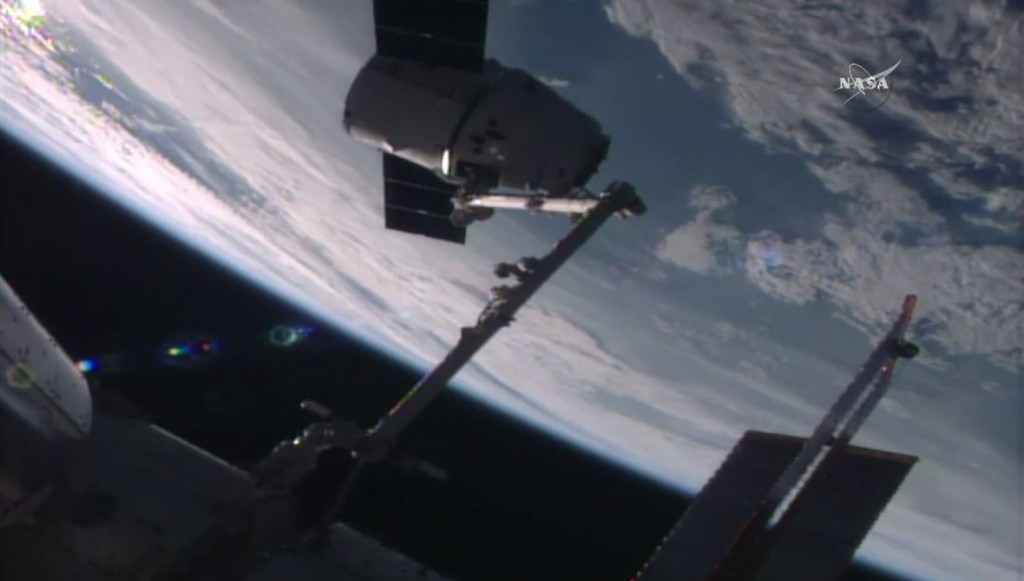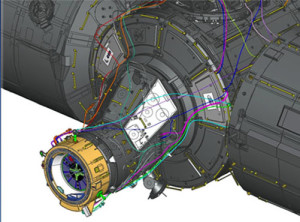 The Dragon spacecraft that SpaceX launched early Monday morning from Cape Canaveral Air Force Station in Florida arrived at the International Space Station today carrying a docking adapter that is crucial to future spacecraft including those in development with NASA's Commercial Crew Program. The International Docking Adapter-2 will be pulled from the trunk of the Dragon by the station's robotic arm Aug. 16. Then astronauts will make a spacewalk two days later to permanently connect the adapter to the end of the station's Harmony node.
The adapter – a 1,020-pound metal ring big enough for astronauts to move through – has been built with a host of sensors that visiting spacecraft will use to help them dock to the station autonomously. Another docking adapter currently in assembly at Kennedy Space Center will be flown to the station on a future flight and connected to give the orbiting laboratory a second updated docking location. Currently, supply craft such as the Dragon have to be captured by the robotic arm and placed at a hatch. That process requires extensive work by the astronauts aboard the station. With the adapter in place however, automated systems on the spacecraft can steer towards the station and make a safe connection.
Boeing's CST-100 Starliner and SpaceX's Crew Dragon are designed with computerized guidance and navigation systems that will conduct the flight plan by themselves even when astronauts are aboard. Of course, the both spacecraft also include the ability for astronauts to take over if needed.