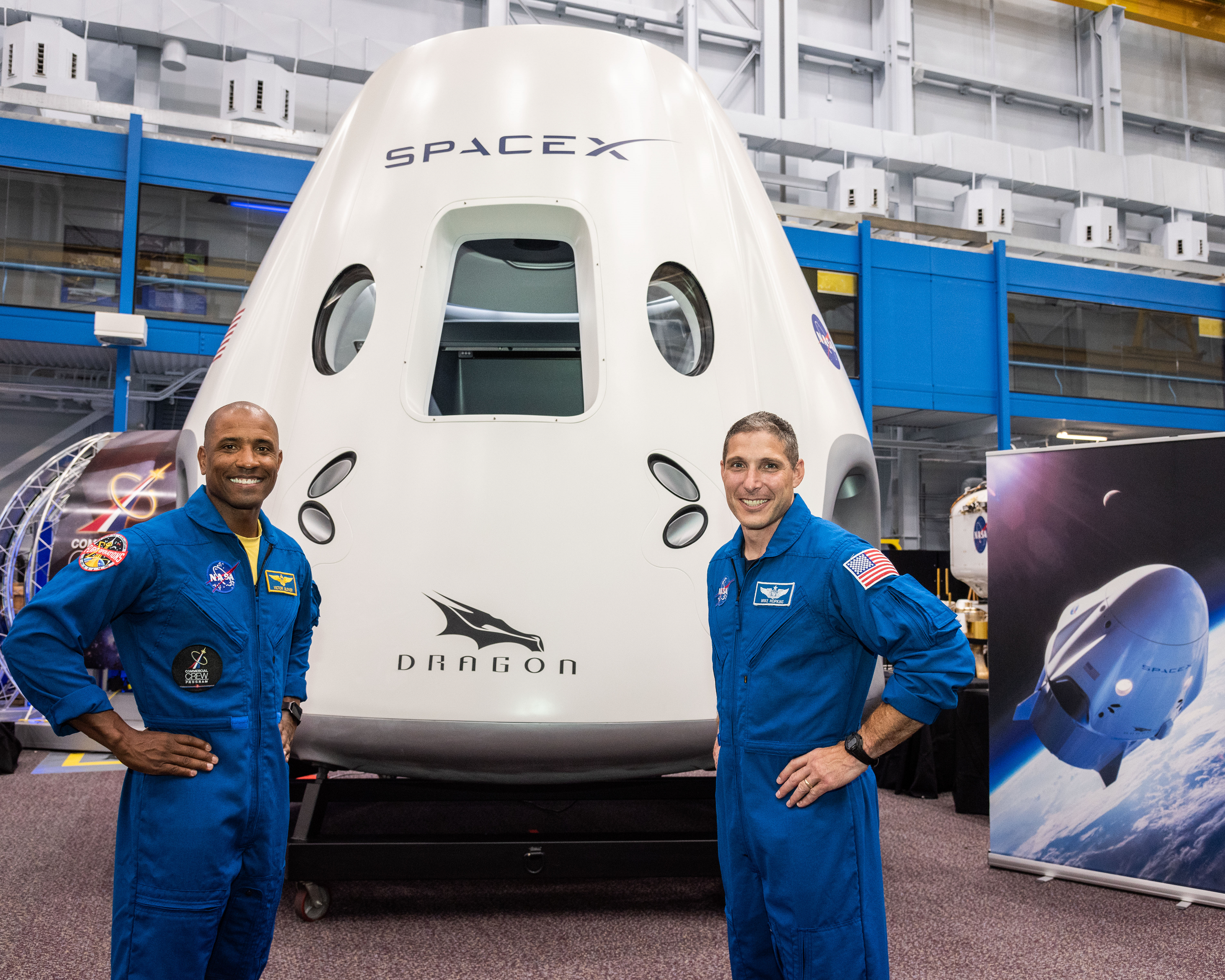 These two NASA astronauts will launch to the International Space Station for a long-duration mission aboard SpaceX's Crew Dragon spacecraft atop its Falcon 9 rocket from Launch Pad 39A at Kennedy Space Center.
The crew:
Victor Glover is from Pomona, California. He is Navy commander, Naval aviator and test pilot with almost 3,000 hours flying in more than 40 different aircraft, 400 carrier landings and 24 combat missions. He was selected as part of the 2013 astronaut candidate class, and this his will be his first spaceflight.
Mike Hopkins was born in Lebanon, Missouri, and grew up on a farm near Richland, Missouri. He is a Colonel in the Air Force, where he was a flight test engineer before being selected as a NASA astronaut in 2009. He's spent 166 days on the International Space Station for Expeditions 37 and 38, and conducted two spacewalks.