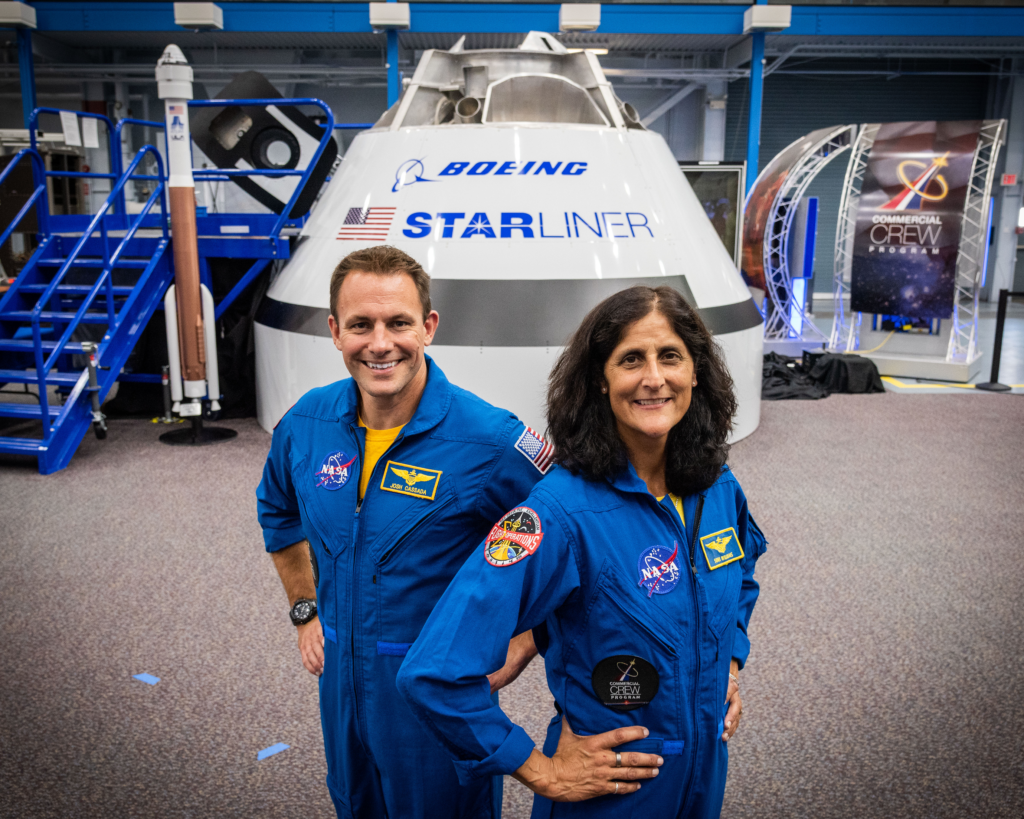 These two NASA astronauts will launch to the International Space Station for a long-duration mission aboard Boeing's CST-100 Statliner atop a United Launch Alliance Atlas V rocket from Space Launch Complex 41 at Cape Canaveral Air Force Station.
The crew:
Josh Cassada grew up in White Bear Lake, Minnesota. He is a Navy Commander and test pilot with more than 3,500 flight hours in more than 40 aircraft. He was selected as an astronaut in 2013. This will be his first spaceflight.
Suni Williams was born in Euclid, Ohio, but her hometown is Needham, Massachusetts. Suni came to NASA from the Navy, where she was a test pilot and rose to the rank of Captain. Since being selected as an astronaut in 1998, she has spent 322 days in space, commanded the International Space Station and performed seven spacewalks.