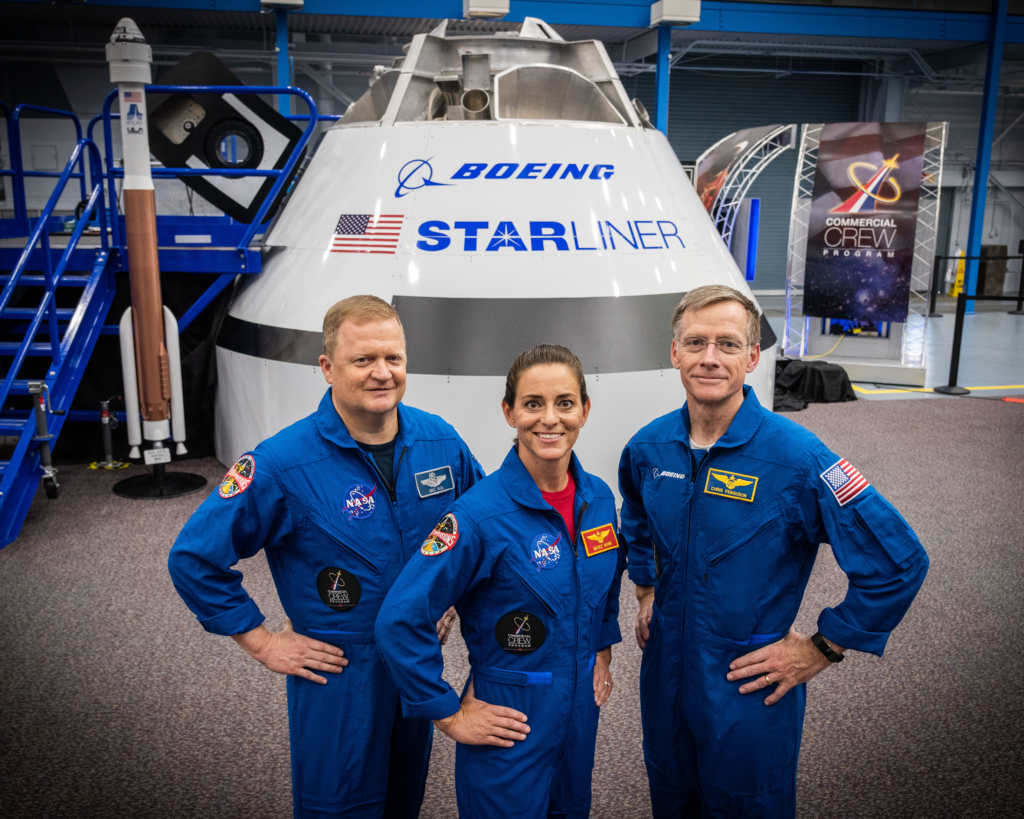 Targeted to launch in mid-2019 aboard a Starliner spacecraft atop a United Launch Alliance Atlas V rocket from Space Launch Complex 41 at Cape Canaveral Air Force Station in Florida.
The crew:
Eric Boe was born in Miami but grew up in Atlanta. He came to NASA from the Air Force, where he was a fighter pilot and test pilot and rose to the rank of Colonel. He was selected as an astronaut in 2000, and piloted space shuttle Endeavour for the STS-126 mission, and Discovery on its final flight, STS-133.
Chris Ferguson is a native of Philadelphia. He is a retired Navy captain, who piloted space shuttle Atlantis for STS-115, and commanded shuttles Endeavour and Atlantis on STS-126 and STS-135 – the final flight of the space shuttle program. He retired from NASA in 2011, and has been an integral part of Boeing's CST-100 Starliner program.
Nicole Aunapu Mann is a California native and a Lieutenant Colonel in the Marine Corps.  She is an F/A-18 test pilot with more than 2,500 flight hours in over 25 aircraft. She was selected as an astronaut in 2013, and this will be her first trip to space.