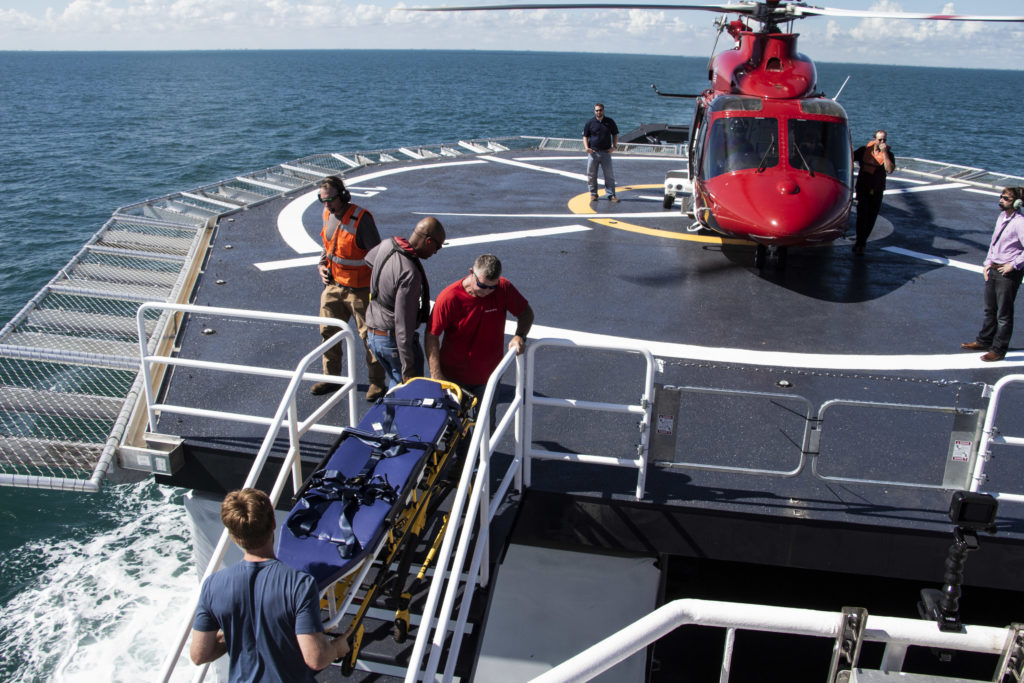 When astronauts splash down into the ocean after their journey to the International Space Station on SpaceX's Crew Dragon spacecraft, recovery teams must be able to transport them to land quickly. In the unlikely event of an astronaut medical emergency, SpaceX has outfitted its recovery ship, GO Searcher, with a medical treatment facility and a helipad in the center of the vessel.
Recently the company completed helicopter landing and patient loading rehearsals on the ship, practicing how the helicopter will pick up astronauts and fly them to a nearby hospital.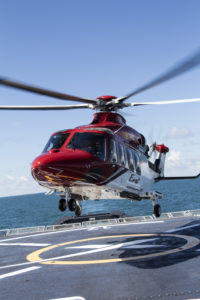 The aircraft will also serve to carry doctors and paramedics to care for the astronauts. This will allow the SpaceX medical team to provide the best possible care to astronauts on the ship, in-flight, and get them safely to a hospital.
In a normal scenario, Crew Dragon will splash down off of Florida's eastern coast. GO Searcher is equipped with a crane to lift the capsule out of the water and onto the main deck of the ship. NASA and SpaceX doctors will work together to evaluate the crew onboard the vessel. From there, GO Searcher will head for Cape Canaveral, Florida, where SpaceX teams will take the astronauts to a nearby airport for transport back to Houston.
NASA's Commercial Crew Program is working with Boeing and SpaceX to begin launching astronauts from American soil for the first time since 2011. The goal of the program is safe, reliable and cost-effective transportation to and from the International Space Station from the United States. Commercial transportation to and from the space station will enable expanded station use, additional research time and broader opportunities of discovery aboard the orbiting laboratory.