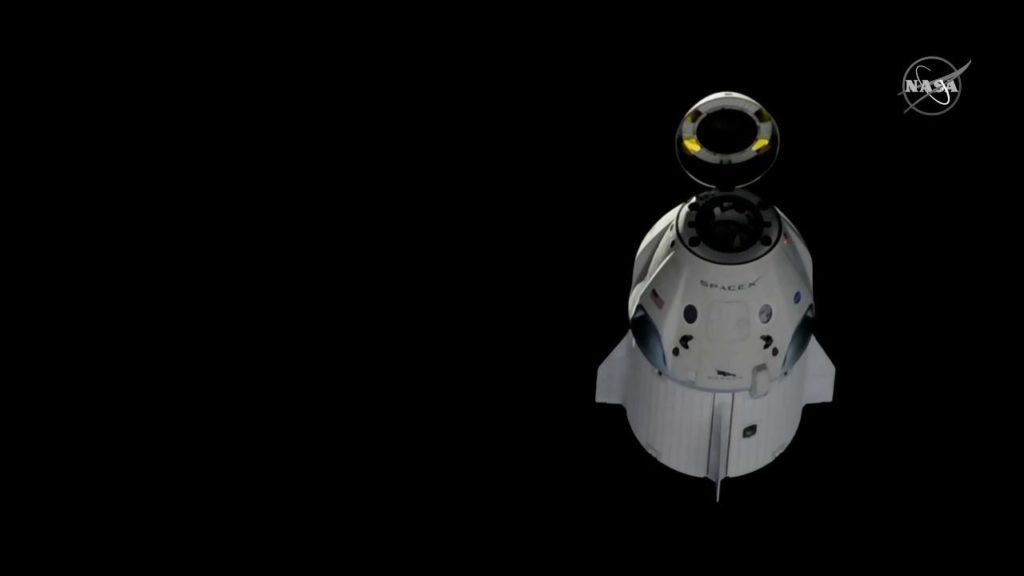 SpaceX's Crew Dragon spacecraft has exited the "approach ellipsoid," an imaginary boundary around the International Space Station that governs all vehicles coming or going from the orbiting laboratory.
In about five hours, the Crew Dragon will separate from its trunk whose exterior contains a solar array that provided power to Dragon and a radiator to reject heat.
Crew Dragon's thrusters will initiate the spacecraft's deorbit burn at about 7:53 a.m. The 15-minute, 25-second burn will place the Crew Dragon on its final re-entry path into Earth's atmosphere. The spacecraft is expected to splashdown in the Atlantic Ocean at about 8:45 a.m., its speed slowed by an enhanced parachute system in which drogue parachutes will deploy about four minutes before landing to unfurl four main chutes less than a minute later.
After Crew Dragon lands in the Atlantic Ocean, SpaceX's recovery ship will recover it and return it to Port Canaveral, Florida, to conclude its mission.