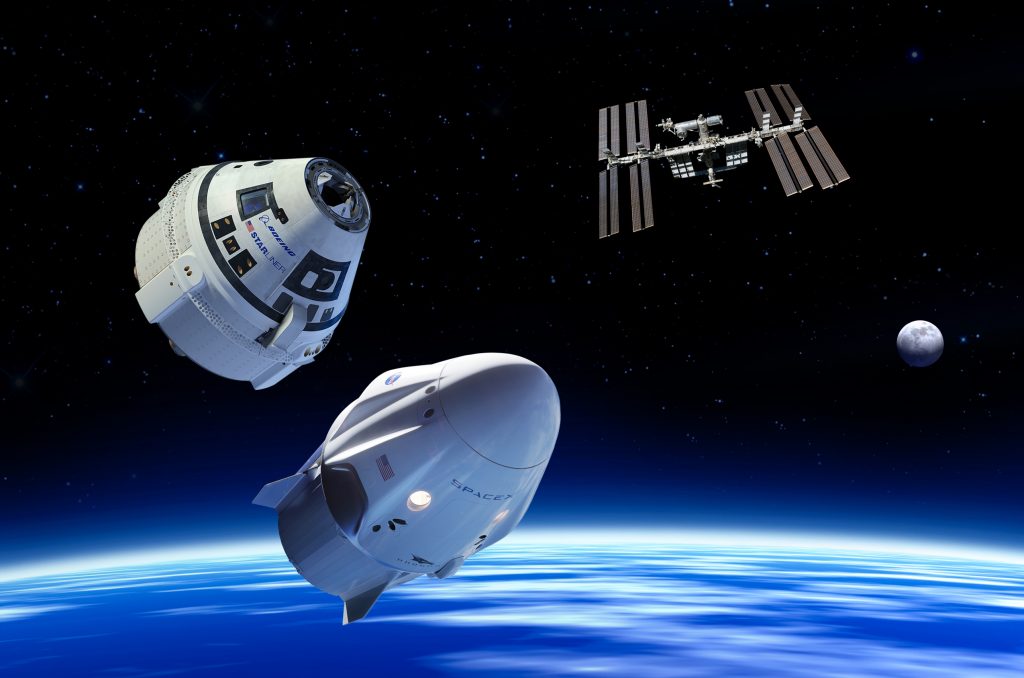 *NASA and Boeing provided updates on Oct. 11, 2019. For the details on Boeing flight tests and the schedule, visit https://go.nasa.gov/328xeSL.
NASA and Boeing are nearing the final stages of development and evaluation for crew systems that will return human spaceflight launches from American soil on missions to the International Space Station as part of the agency's Commercial Crew Program. To meet NASA's requirements, the commercial providers must demonstrate that their systems are ready to begin regular flights to the space station.
Boeing now is targeting the company's uncrewed mission, called Orbital Flight Test, in August 2019, although this is a working target date and to be confirmed. The CST-100 Starliner will launch atop a United Launch Alliance Atlas V rocket from Space Launch Complex 41 at Cape Canaveral Air Force Station in Florida. The decision to adjust the launch date was guided by limited launch opportunities in April and May, as well as a critical U.S. Air Force national security launch – AEHF-5 – atop a United Launch Alliance Atlas V rocket from Space Launch Complex 41 in June.
Following the uncrewed flight, Boeing is planning to fly a test mission with crew on board to the space station in late 2019, with the specific date to be confirmed closer to that timeframe. NASA and Boeing have agreed to extend the duration of that flight test to the International Space Station after completing an in-depth technical assessment of the Starliner systems. Boeing also will fly a Pad Abort Test before those two orbital flights to demonstrate the company's ability to safely carry astronauts away from a launch vehicle emergency, if necessary. Find a full mission and Boeing progress feature here: https://go.nasa.gov/2FM8zcQ.
Following the test flights, NASA will review performance data and resolve any necessary issues to certify the systems for operational missions. NASA and Boeing are actively working to be ready for the operational missions. As with all human spaceflight vehicle development, learning from each test and adjusting as necessary to reduce risk to the crew may override planning dates.
The following planning dates reflect updated schedule inputs for Boeing's test flights as of March 26, 2019.
Test Flight Planning Dates:
Boeing Pad Abort Test: Summer 2019
Boeing Orbital Flight Test (uncrewed): current target working date August 2019
Boeing Crew Flight Test (crewed): current target working date late 2019
SpaceX Demo-2 Update
NASA also is working with SpaceX to return human spaceflight launches to American soil. The company completed an uncrewed flight test, known as Demo-1, to the space station in March.
NASA's Commercial Crew Program and SpaceX are reevaluating target test dates.