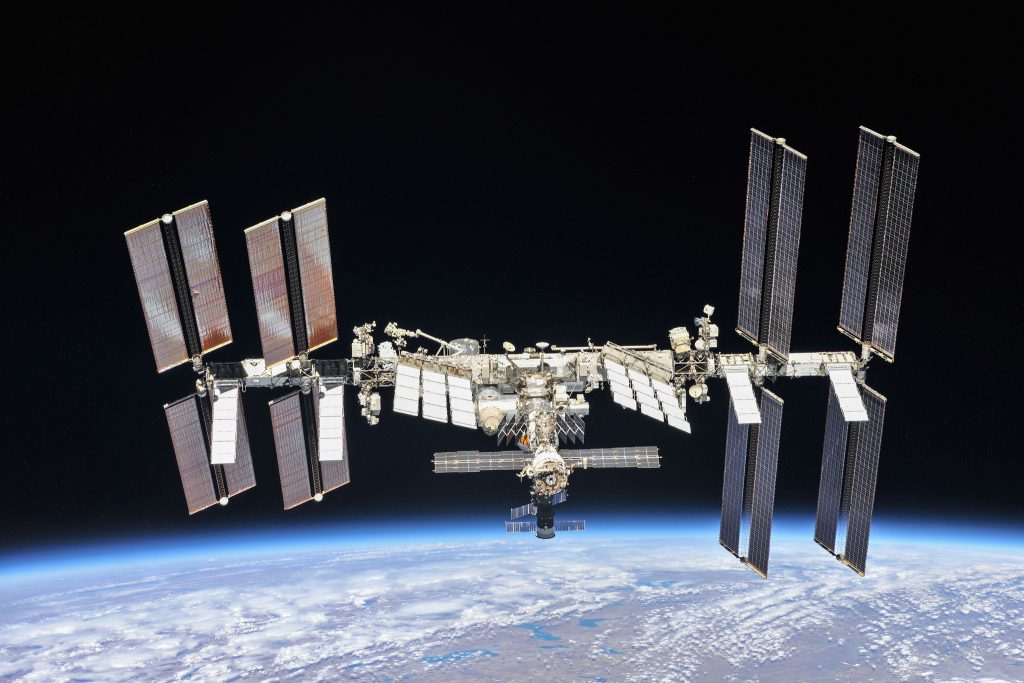 When NASA's SpaceX Demo-2 mission takes flight, it will usher in a new era in human spaceflight. NASA astronauts Robert Behnken and Douglas Hurley will fly to the International Space Station aboard a SpaceX Crew Dragon spacecraft, launching atop the company's Falcon 9 rocket. Not only will the mission renew American capability to launch astronauts from U.S. soil, it also will expand the number of crew members on board the station – and, in turn, increase the opportunities to conduct science investigations in the unique environment of low-Earth orbit.
NASA's Commercial Crew Program is working with partners SpaceX and Boeing to develop a U.S. commercial crew space transportation capability with the goal of achieving safe, reliable and cost-effective access to and from the space station and other destinations in low-Earth orbit. Commercial transportation to and from the station will provide expanded utility, additional research time and broader opportunities for discovery on the orbiting laboratory.
"That's what Commercial Crew is all about. This is a new generation, a new era in human spaceflight," NASA Administrator Jim Bridenstine said during a briefing May 1. "NASA has the ability to be a customer – one customer of many customers – in a very robust commercial marketplace in low-Earth orbit. We also want to have numerous providers competing against each other on constant innovation."
Partnerships have always played an important role in NASA's achievements. Throughout its history, the agency has worked with industry and academia to explore and utilize the space frontier. Contractors built rockets, satellites and spacecraft. Colleges and universities have worked with NASA scientists and engineers to develop technology to support investigations leading to discoveries.
As the 30-year Space Shuttle Program drew to a close, NASA again began plans to reach beyond low-Earth orbit. To allow a focus on exploration to the Moon and Mars, NASA has entered into partnerships with industry opening a variety of new opportunities.
A little more than two years after the final shuttle flight, SpaceX's Dragon and Northrop Grumman's Cygnus spacecraft began successfully launching atop their company's Falcon 9 and Antares rockets to resupply the International Space Station. The companies developed the rockets and spacecraft through public-private partnerships under the agency's commercial resupply services contracts.
"Commercialization is a big effort on board the International Space Station," said Kirk Shireman, manager of NASA's International Space Station Program. "We're working with commercial partners developing facilities, testing modules; today, we already transport cargo commercially, and very soon, of course, we look forward to transporting our crews commercially. This really is the next major step in commercializing low-Earth orbit and having a really viable low-Earth orbit economy in which NASA is one of many customers."
The agency has also adopted a five-part plan to enable a thriving economy in low-Earth orbit, including adopting new policies that allow some commercial and marketing activities to take plan on the space station, creating the opportunity for future private astronaut missions, supporting the development of new commercial destinations, and pursuing activities that foster new and emerging markets.
During the past nearly 20 years of continuous human presence on board the orbiting laboratory, Shireman said, resident crews have conducted more than 2,900 scientific investigations for more than 4,000 researchers together with partners in 108 countries and areas across the globe. NASA and its commercial and international partners are eager to expand the opportunities for human spaceflight and additional science.
"We are closer than ever to bringing human spaceflight capabilities back to the United States for the first time since 2011, since the Space Shuttle retired," said Benji Reed, SpaceX's director of crew mission management. "The criticality of this is not just that capability but to help the space station stay fully operational – to help not only our space program but the programs of many countries around the world."