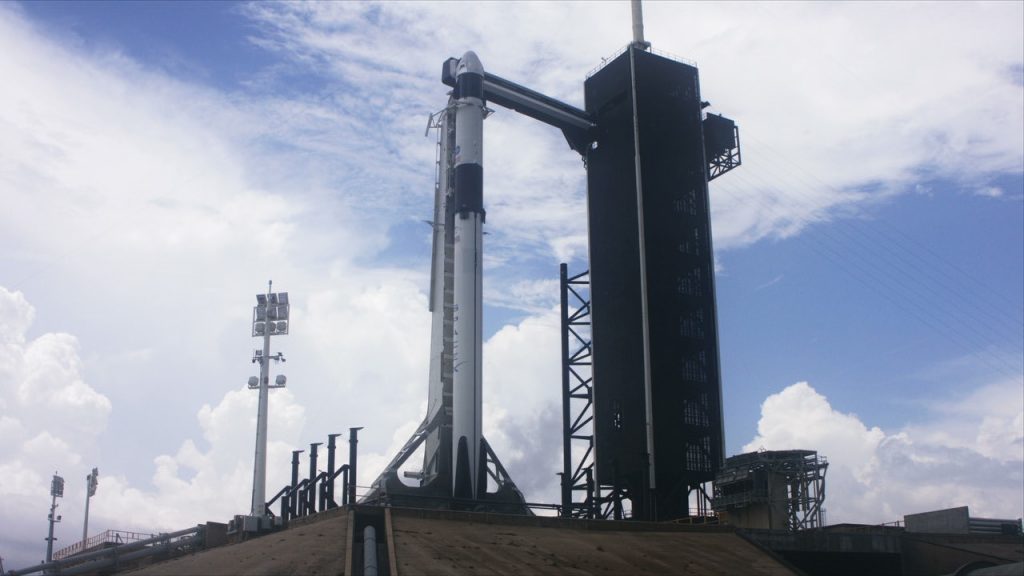 Good afternoon and welcome to live coverage of the countdown to a new era in U.S. human spaceflight: the commercial crew era.
Here at NASA's Kennedy Space Center in Florida, a SpaceX Falcon 9 rocket, topped by the company's Crew Dragon spacecraft, awaits liftoff at 4:33 p.m. EDT.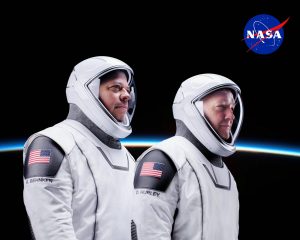 This mission, NASA's SpaceX Demo-2, will return human spaceflight capability to Florida's Space Coast with the launch of two American astronauts, Robert Behnken and Douglas Hurley, to the International Space Station on an American rocket from American soil as part of NASA's Commercial Crew Program.
The countdown is proceeding according to schedule at Kennedy's historic Launch Pad 39A, where the rocket and spacecraft stand ready for the arrival of the flight crew later today. Meanwhile, across the spaceport in the Neil Armstrong Operations and Checkout Building, Behnken and Hurley have eaten and will undergo medical checks and get a weather briefing before suiting up.
And speaking of weather, U.S. Air Force 45th Space Wing meteorologists are forecasting a 50 percent chance of favorable weather at lift off based on Falcon 9 Crew Dragon launch weather criteria, and teams will continue to monitor lift off and downrange weather conditions until launch time.
Learn more about the Falcon 9/Crew Dragon launch weather criteria here.
We'll go into detail about the astronauts, the Crew Dragon spacecraft, the Falcon 9 rocket, and the mission to come as the countdown continues, so stay with us.