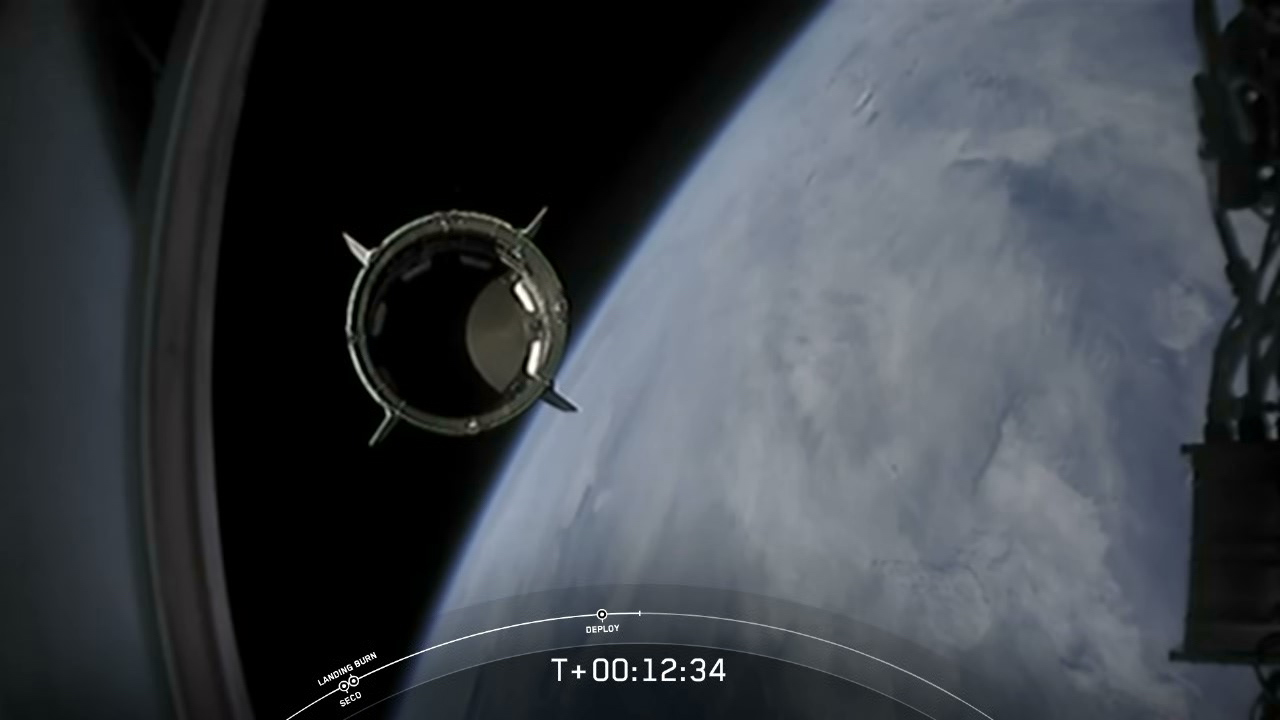 Twelve minutes into the flight of the SpaceX Crew Dragon carrying NASA astronauts Robert Behnken and Douglas Hurley, the spacecraft separated from the Falcon 9 rocket's second stage, signaling the end of the climb to space. NASA's SpaceX Demo-2 mission, a final end-to-end flight test of the company's crew transportation system, is underway with the return of human spaceflight capability to U.S. soil.
The Crew Dragon, Behnken and Hurley are embarking on a 19-hour pursuit of the International Space Station.
"Thanks for flying on Falcon 9 today – we hope you enjoy the mission," said SpaceX Chief Engineer Bala Ramamurthy.
"It was incredible. Appreciate all the hard work. Thanks for the great ride to space," the crew responded.
The Crew Dragon's nosecone is opening. This rounded cover at the top of the spacecraft protects the docking system and the guidance, navigation and control system. The spacecraft's environmental control and life support system is running as well.