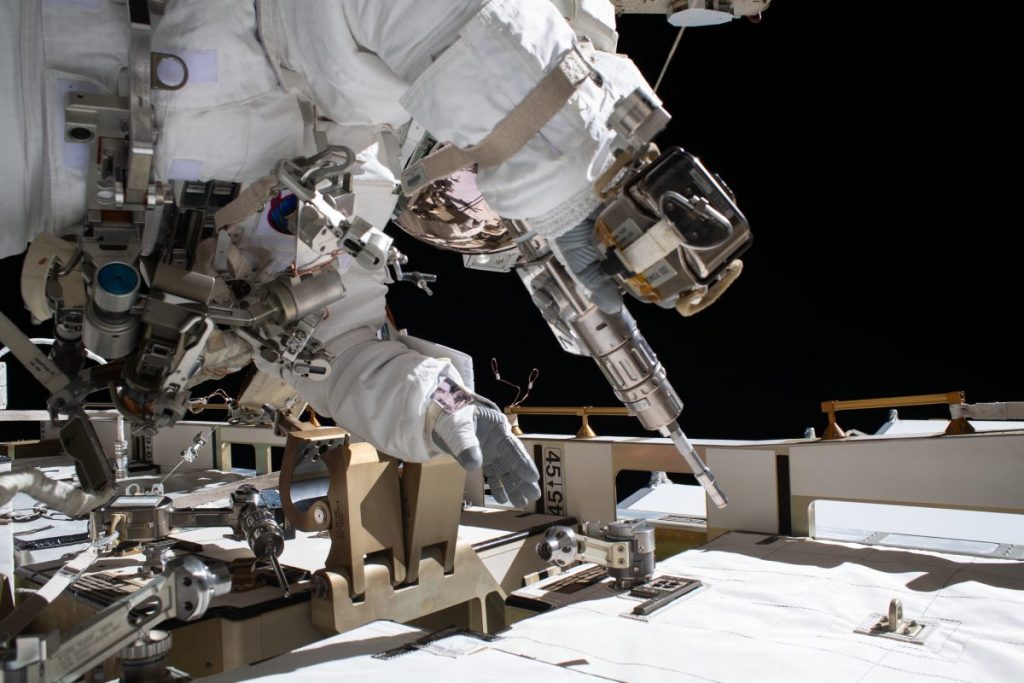 NASA astronauts Robert Behnken and Chris Cassidy have begun the first of two final spacewalks to finish a 3.5-year effort to upgrade the International Space Station's power system. They will replace batteries on one of two power channels on the station's far starboard truss (S6 Truss).
The spacewalkers switched their spacesuits to battery power at 7:10 a.m. EDT to begin the spacewalk, which is expected to last between six and seven hours. Watch the spacewalk live on NASA TV and on the agency's website.
Behnken and crewmate Douglas Hurley arrived at the space station in May as part of the Demo-2 mission under the agency's Commercial Crew Program. The mission is designed to test SpaceX's Crew Dragon spacecraft and Falcon 9 rocket – including all launch, in-orbit, docking and landing operations – ahead of NASA certifying SpaceX's crew transportation system for regular, crewed flights to the orbiting laboratory.
For full coverage of today's spacewalk and all other station activities, visit the agency's Space Station blog.