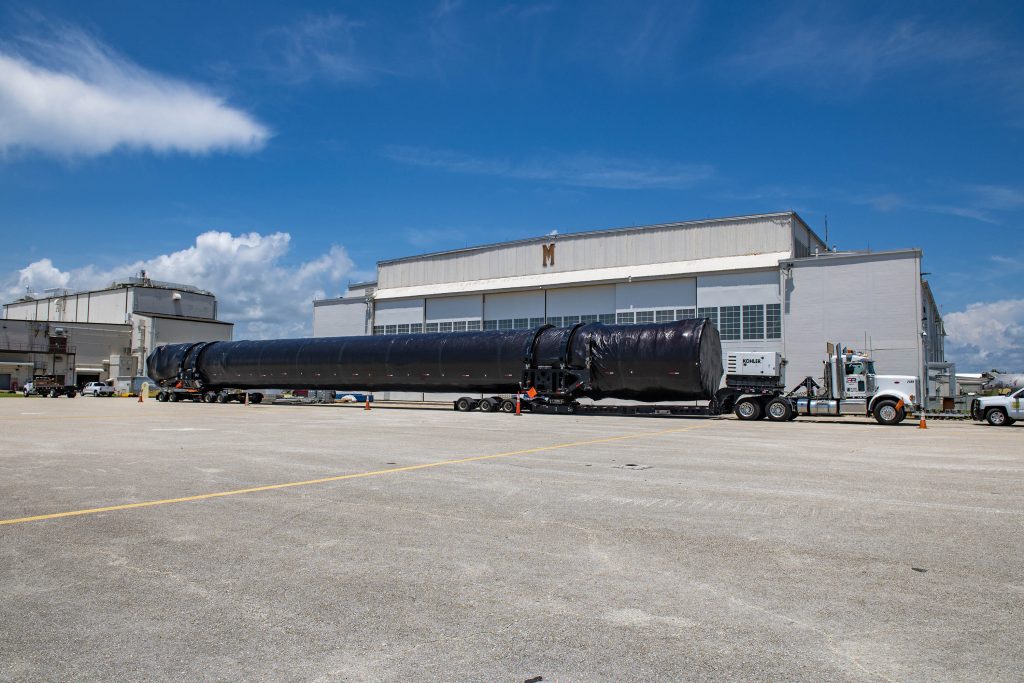 The SpaceX Falcon 9 rocket that will launch NASA's SpaceX Crew-1 mission for the agency's Commercial Crew Program has arrived in Florida. NASA and SpaceX are preparing for the company's first operational flight of the Crew Dragon spacecraft and Falcon 9 rocket after certification, carrying NASA astronauts Victor Glover, Michael Hopkins, Shannon Walker and JAXA (Japan Aerospace Exploration Agency) astronaut Soichi Noguchi to the International Space Station for a full duration mission.
The mission will be the second time SpaceX's Crew Dragon will ferry astronauts to the space station, but the first in a series of regular, rotational missions. The company successfully flew NASA astronauts Robert Behnken and Douglas Hurley to the space station in May on another Crew Dragon – Endeavour – on a test flight known as Demo-2. Behnken and Hurley will continue to perform science, maintenance and spacewalks onboard station until their return to Earth.
The SpaceX Crew Dragon for Crew-1 will launch atop the Falcon 9 rocket from Launch Complex 39A from NASA's Kennedy Space Center in Florida. The rocket was shipped from the SpaceX facility in McGregor, Texas, and will now undergo prelaunch processing in the company's facility on nearby Cape Canaveral Air Force Station.