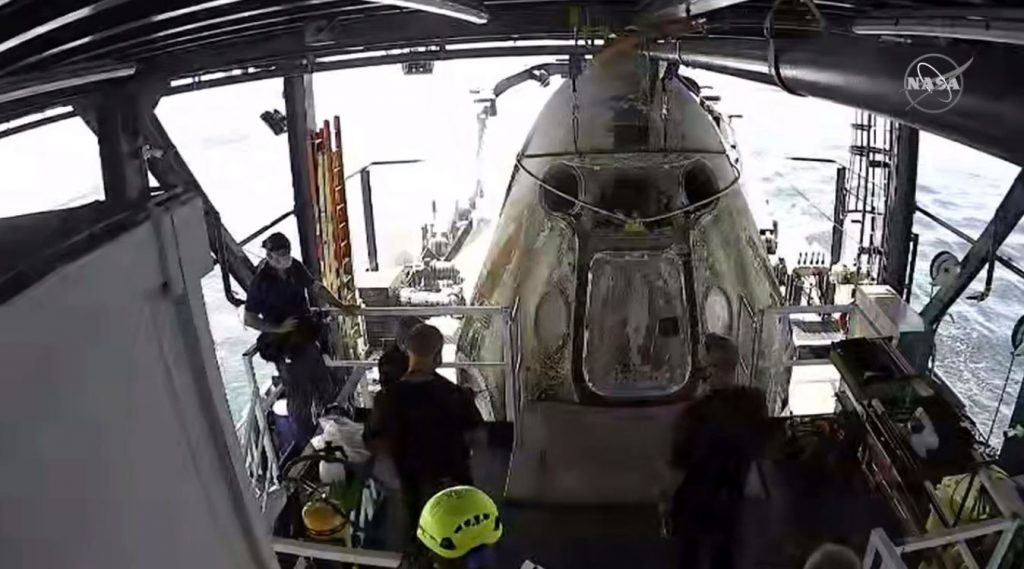 The SpaceX Crew Dragon spacecraft, with NASA astronauts Bob Behnken and Doug Hurley still inside, has been hoisted onto the deck of the company's "GO Navigator" recovery vessel.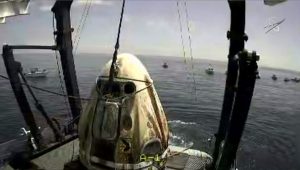 Right now, the team is monitoring remnant vapors around the spacecraft and working to purge its service section prior to opening the hatch for the astronauts inside.
Crew Dragon "Endeavour" splashed down in the Gulf of Mexico off the coast of Pensacola, Florida, at 2:48 p.m. EDT. It is the first time a commercially built and operated American crew spacecraft has returned from the International Space Station to complete a test flight, beginning a new era in human spaceflight.