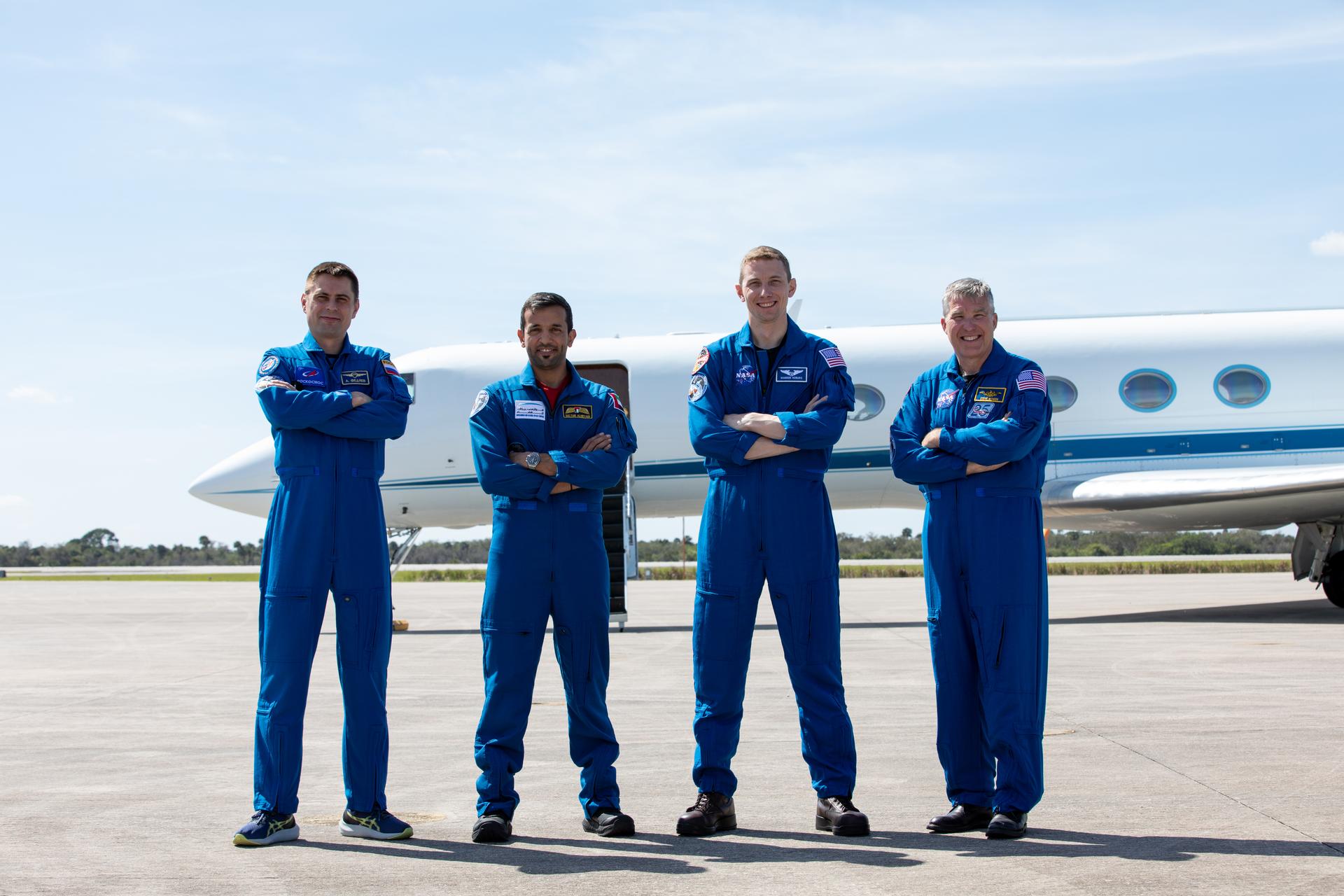 During a media teleconference Tuesday, Feb. 21, at Kennedy Space Center in Florida, NASA provided an update to NASA's SpaceX Crew-6 mission to the International Space Station. Liftoff, from Kennedy's Launch Complex 39A, is slated for Monday, Feb. 27, at 1:45 a.m. EST. Live launch-day coverage on NASA TV and the agency's website begins at 10 p.m. EST. Sunday, Feb. 26.
Managers from NASA and SpaceX, along with international partners, met throughout the day Tuesday as part of the mission's Flight Readiness Review (FRR) in preparation for the sixth crew rotation mission with SpaceX to the microgravity laboratory. The FRR focused on the preparedness of SpaceX's crew transportation system, the space station, and its international partners to support the flight, as well as the certification of flight readiness.
The Crew-6 launch will carry two NASA astronauts, Mission Commander Stephen Bowen and Pilot Warren "Woody" Hoburg, along with UAE (United Arab Emirates) astronaut Sultan Alneyadi, and Roscosmos cosmonaut Andrey Fedyaev, who will serve as mission specialists, to the space station for a science expedition mission. They will fly aboard the SpaceX Crew Dragon spacecraft Endeavour, carried by the company's Falcon 9 rocket.
Crew-6 will spend up to six months at the space station before returning to Earth. The mission marks the fourth spaceflight for Bowen, who flew space shuttle missions STS-126 in 2008, STS-132 in 2010, and STS-133 in 2011. Crew-6 will be the first spaceflight for Hoburg, Alneyadi, and Fedyaev.