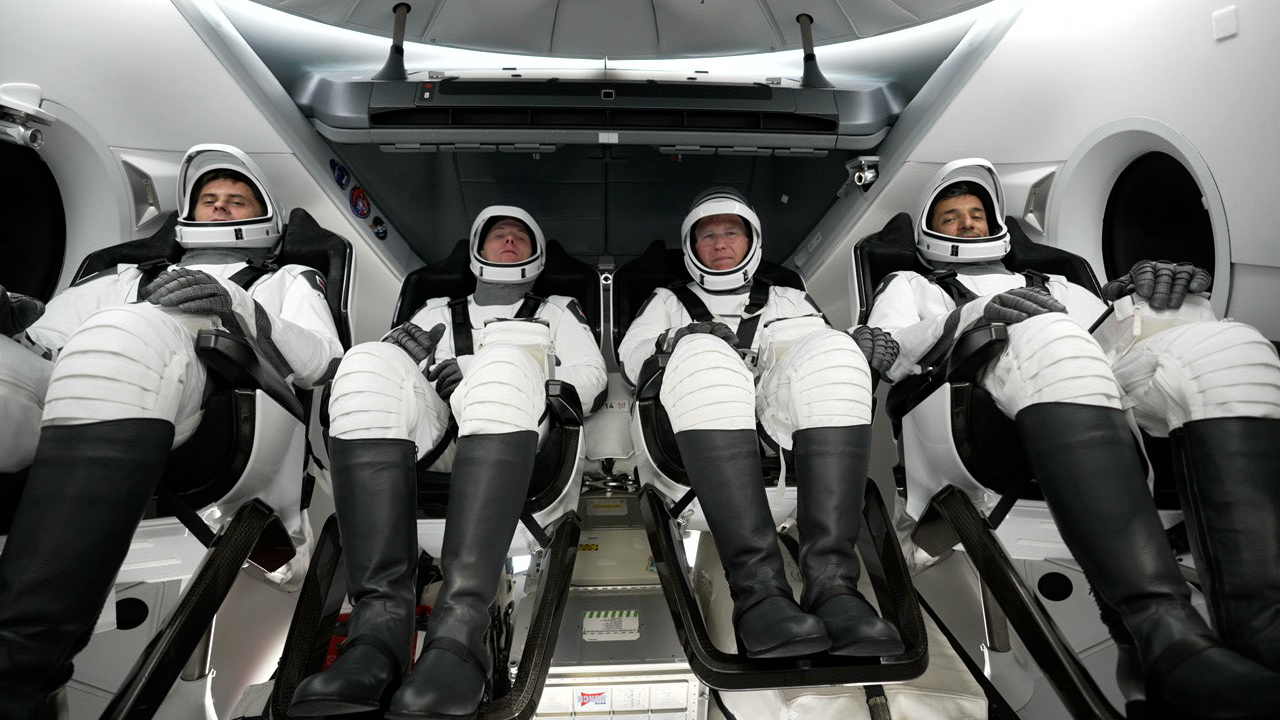 Launch configuration communication checks have been executed, with no issues. The seats are being rotated into position for launch.
The seating order inside SpaceX's Dragon Endeavour, from left, are: Mission Specialist Andrey Fedyaev, Pilot Warren Hoburg, Commander Stephen Bowen, and Mission Specialist Sultan Alneyadi.
Liftoff of NASA's SpaceX Crew-6 mission is about 2.5 hours away (12:34 a.m. EST).
For a live broadcast of launch-day activities, tune in to NASA TV or the agency's website. More details about the mission can be found on the Crew-6 blog, in the press kit online and by following the commercial crew blog, @commercial_crew on Twitter, and commercial crew on Facebook.