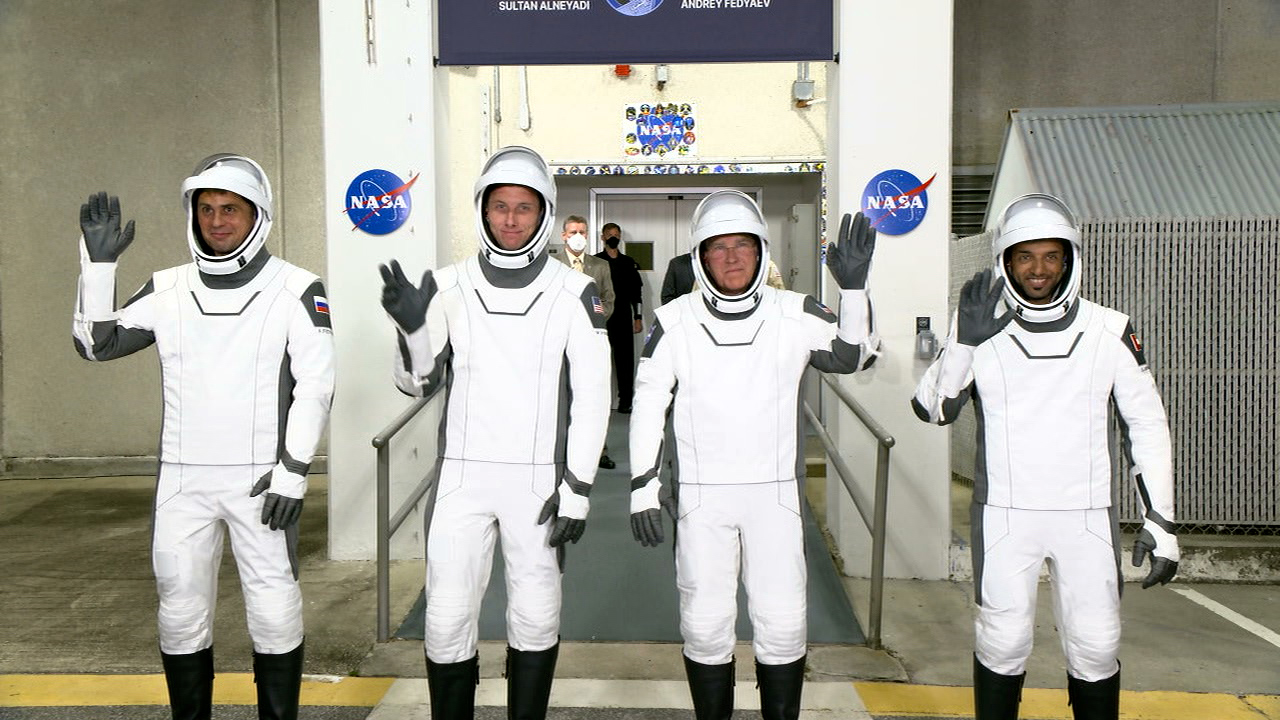 NASA astronauts Stephen Bowen and Warren Hoburg, along with UAE (United Arab Emirates) astronaut Sultan Alneyadi and Roscosmos cosmonaut Andrey Fedyaev, are on their way to Kennedy Space Center's Pad 39A after departing the Florida spaceport's Neil A. Armstrong Operations and Checkout Building. They are right on schedule.
Before leaving, the flight crew paused to recognize family, friends, and support team members who gathered to see them off. They then climbed into their customized black Tesla Model X vehicles for the approximate 20-minute ride to the pad.
The crew's vehicle is traveling in a convoy, including support team members and security personnel. At the launch site, the SpaceX Falcon 9 rocket and Dragon spacecraft Endeavour are ready for the crew's arrival.
It is about three hours, 15 minutes until liftoff.