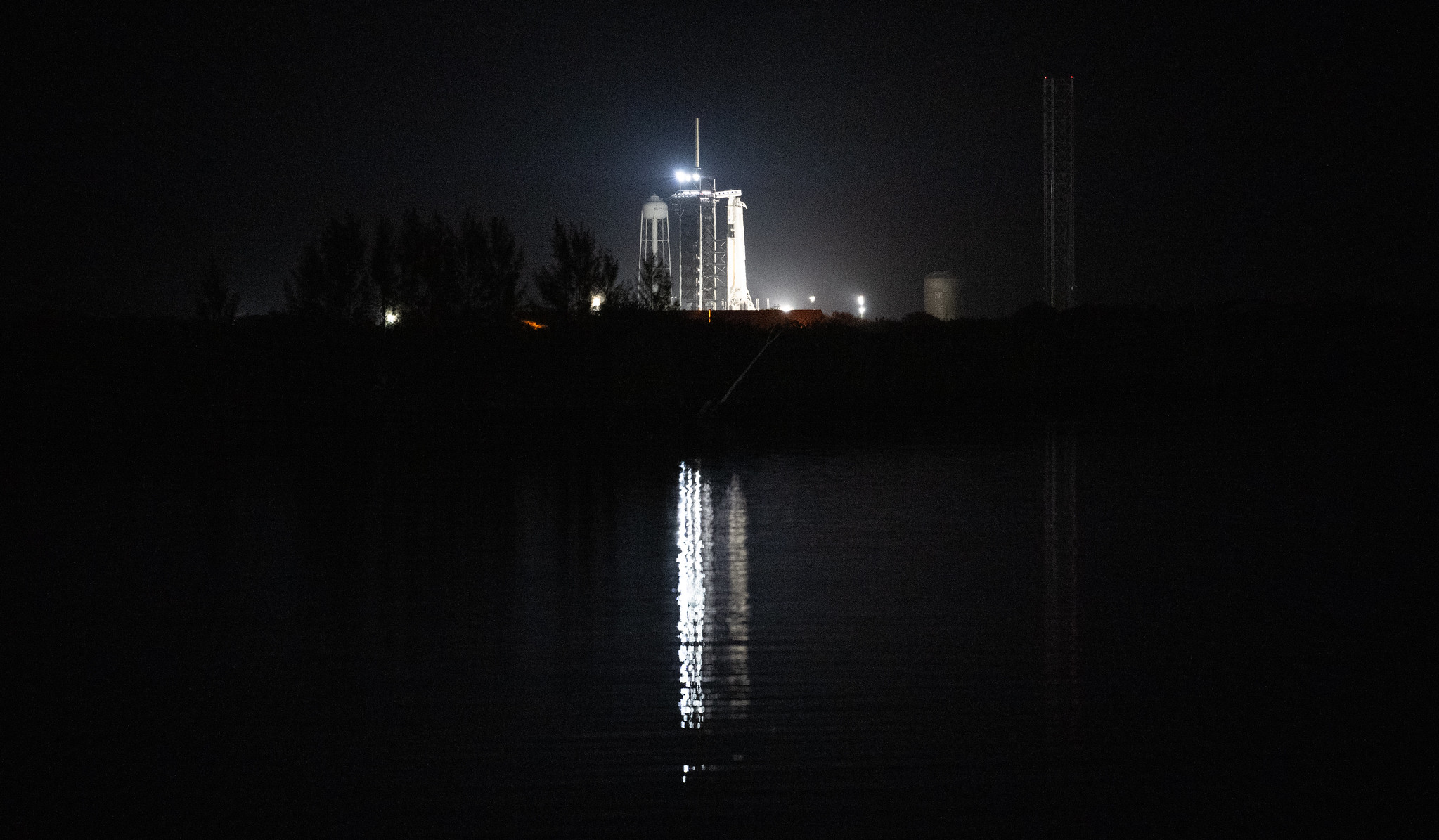 The flight crew is seated inside their Dragon Endeavour spacecraft preparing for their 24.5-hour journey to the International Space Station on NASA's SpaceX Crew-6 mission. About 45 minutes prior to liftoff, the SpaceX launch director will conduct a poll of NASA and SpaceX mission managers to determine if they are ready for launch.
With a successful "Go for launch" decision, the crew access arm will retract, the crew will close their visors, the launch escape system will be activated in the unlikely event of a contingency, and SpaceX will begin loading propellant into the Falcon 9 rocket for launch.
The Crew-6 flight will carry NASA astronauts Stephen Bowen, commander; Warren Hoburg, pilot; and mission specialists UAE (United Arab Emirates) astronaut Sultan Alneyadi and Roscosmos cosmonaut Andrey Fedyaev. Launch is targeted for 12:34 a.m. EST Thursday, March 2, from Kennedy Space Center's Launch Complex 39A in Florida.
Follow along here on the blog or tune in to the live broadcast on NASA Television and the agency's website.
More details about the mission can be found on the Crew-6 blog, in the press kit online and by following the commercial crew blog, @commercial_crew and commercial crew on Facebook.