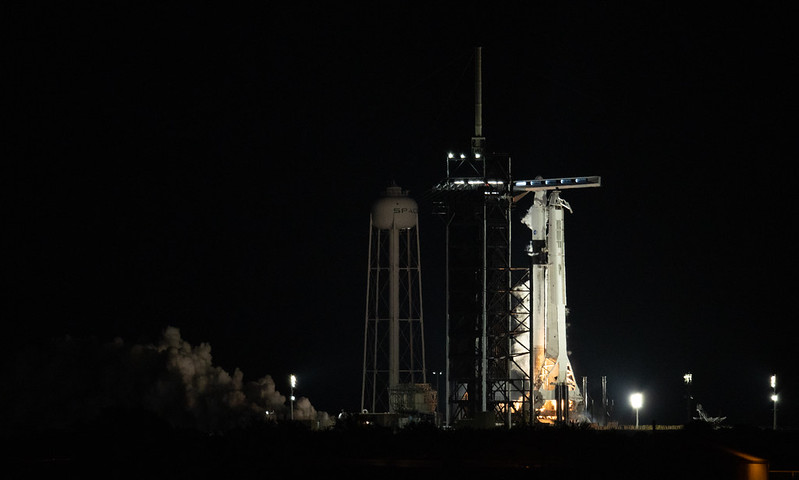 Early this morning, Saturday, April 17, the SpaceX Falcon 9 rocket that will launch the Crew Dragon spacecraft and Crew-2 astronauts to the International Space Station completed a key prelaunch milestone: the integrated static fire. Standing on the launch pad at Launch Complex 39A at the agency's Kennedy Space Center in Florida, the rocket's nine Merlin first-stage engines were fired for seven seconds for this critical but routine test.
NASA astronauts Shane Kimbrough and Megan McArthur, along with JAXA (Japan Aerospace Exploration Agency) astronaut Akihiko Hoshide, and ESA (European Space Agency) astronaut Thomas Pesquet, will launch aboard the Crew Dragon, named Endeavour, atop the Falcon 9, on the second crew rotation mission to the space station as part of NASA's Commercial Crew Program. Liftoff is scheduled for Thursday, April 22, at 6:11 a.m. EDT from Launch Pad 39A.
At 9:45 a.m., the Crew-2 astronauts will answer questions about their mission during a live event that will air on NASA Television, the NASA app, and the website.
More details about the mission and NASA's Commercial Crew Program can be found in the press kit online and by following the commercial crew blog, @commercial_crew and commercial crew on Facebook.