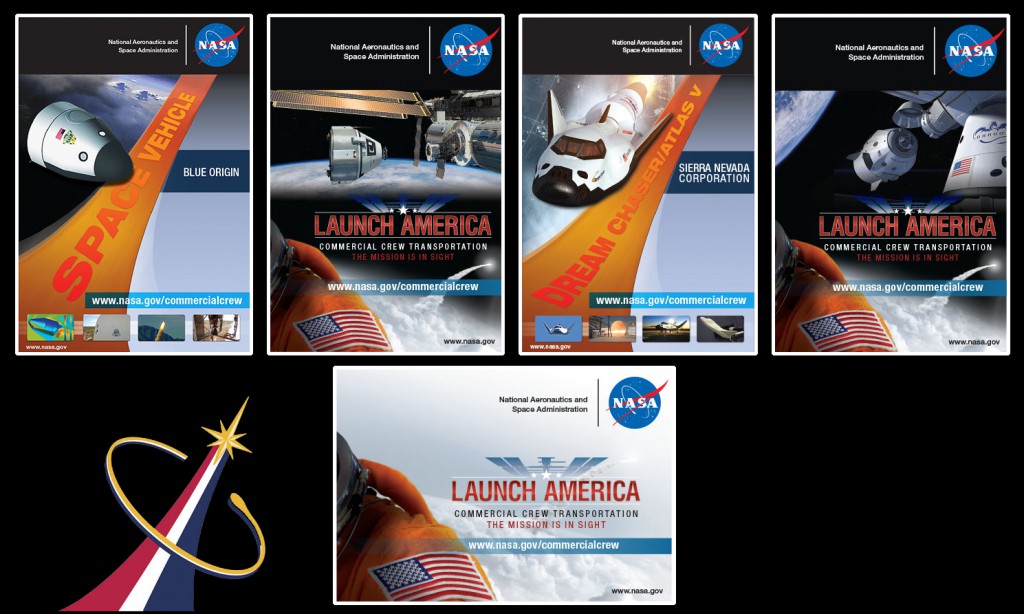 We've added two more collector cards to the Commercial Crew set! Blue Origin's Space Vehicle and Sierra Nevada Corporation's Dream Chaser join Boeing's CST-100 and SpaceX's Crew Dragon, along with the card for NASA's Commercial Crew Program. All the companies are working in partnership with NASA to develop their respective spacecraft and are in different stages of agreements.
The goal is to build and fly a new generation of spacecraft capable of carrying people to low-Earth orbit and the International Space Station from America in the next three years. It's a great challenge on many levels, but combining NASA's know-how with the industrial prowess of American aerospace companies puts the opportunity to create a new business system within reach.
To download and print the cards, click on each of these links: Blue Origin Space Vehicle, Boeing CST-100, Commercial Crew Program, Sierra Nevada Corporation Dream Chaser and SpaceX Crew Dragon. For best results, use card stock and select auto-rotate and center and the two-sided option in your printer settings. If the two-sided option isn't available, print page 1 and reload the paper before printing page 2.