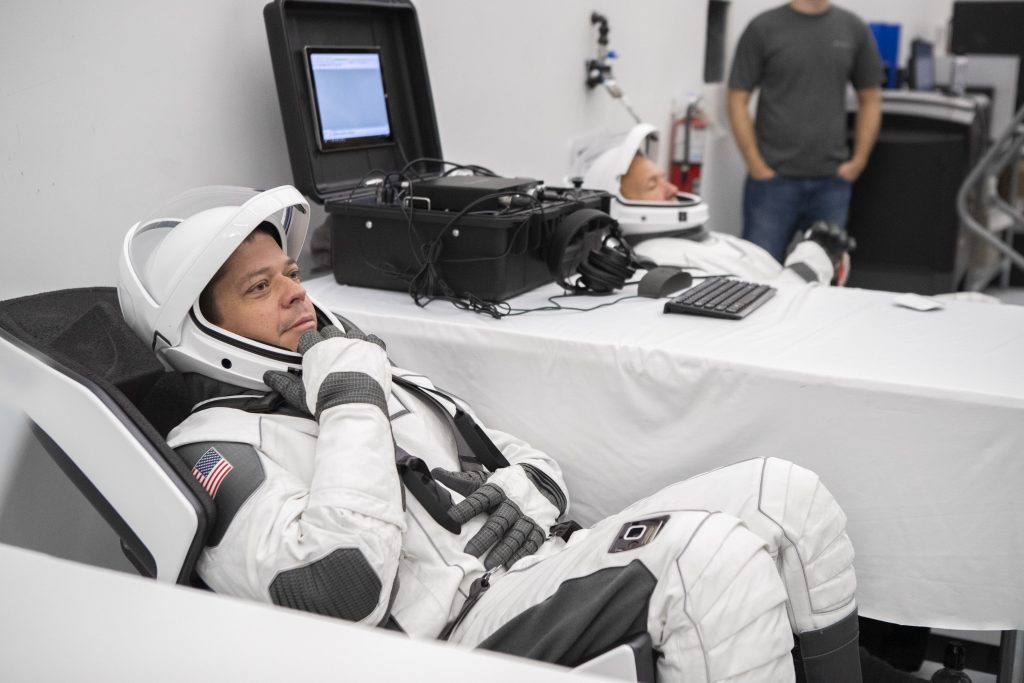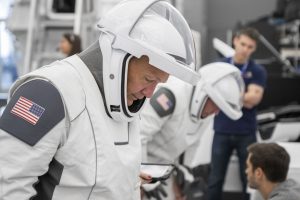 SpaceX recently held a training event at its facility in Hawthorne, California for prelaunch operations with NASA astronauts Bob Behnken and Doug Hurley and ground operators for the company's Demo-2 mission to the International Space Station as part of NASA's Commercial Crew Program. The training provided an opportunity for the integrated team to dry run all of the activities, procedures and communication that will be exercised on launch day when a Crew Dragon spacecraft launches on a Falcon 9 rocket from Launch Complex 39A in Florida.
The astronauts performed suit-up procedures alongside the SpaceX ground closeout team and suit engineers using the same ground support equipment, such as the seats and suit leak check boxes, that will be used on launch day. Following crew suit-up, the teams performed a simulated launch countdown with the astronauts inside a Crew Dragon simulator and performed several emergency egress, or exit, scenarios.
The training exercise is one of several that NASA astronauts have participated in with our commercial crew partners, Boeing and SpaceX, in preparation for crew flight tests. NASA's Commercial Crew Program continues to place astronaut safety at the forefront of preparations for human spaceflight.