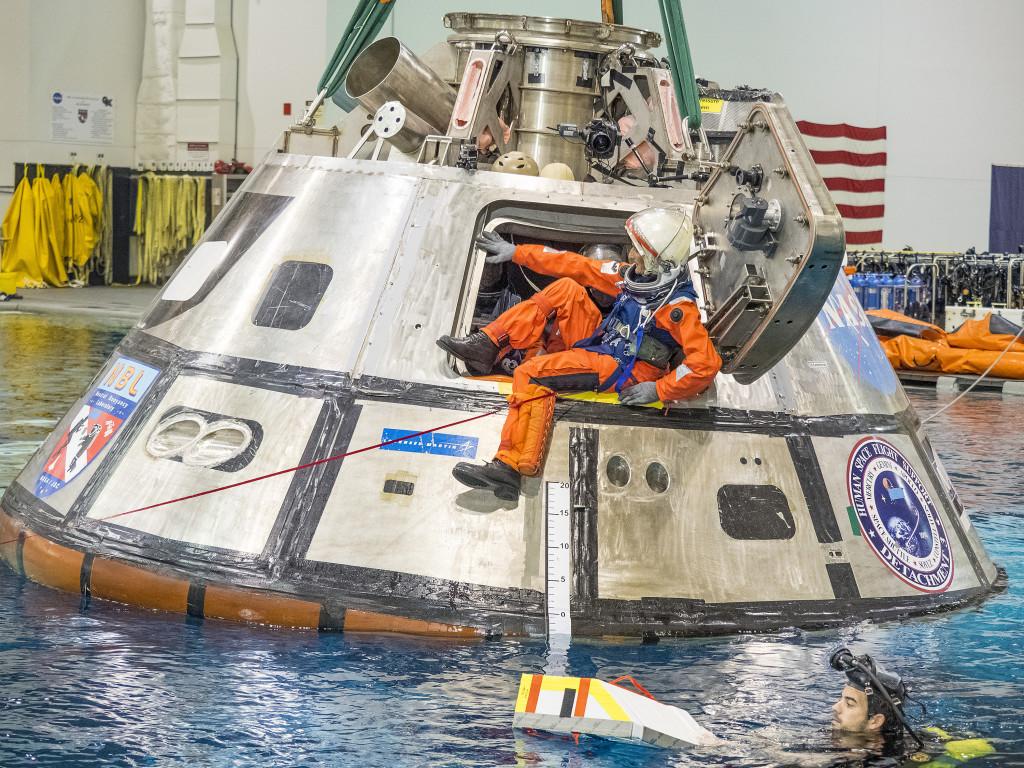 Astronauts and ground support teams are bobbing in a unique pool in Houston to find out the best way to exit a spacecraft after coming back to Earth and landing in the water. The rehearsals involve a test version of the Orion spacecraft, which NASA will use for deep space missions to an asteroid and Mars, but the evaluations also apply well to recovery planning for companies developing spacecraft for NASA's Commercial Crew Program. The program will return crew launch capabilities from the U.S. for missions to the International Space Station.
"We want to enable our partners to capitalize in any way they can on NASA's work," said Tim O'Brien, who is a member of the Ground and Mission Operations Office for NASA's Commercial Crew Program. "By applying what we learned here from Orion, Boeing and SpaceX could possibly refine their own procedures for the safe and efficient recovery of our astronauts."
One of the astronauts training for Commercial Crew flight tests, Sunita "Suni" Williams, took part in the testing at the Neutral Buoyancy Lab where spacewalkers train underwater for their demanding work in space.