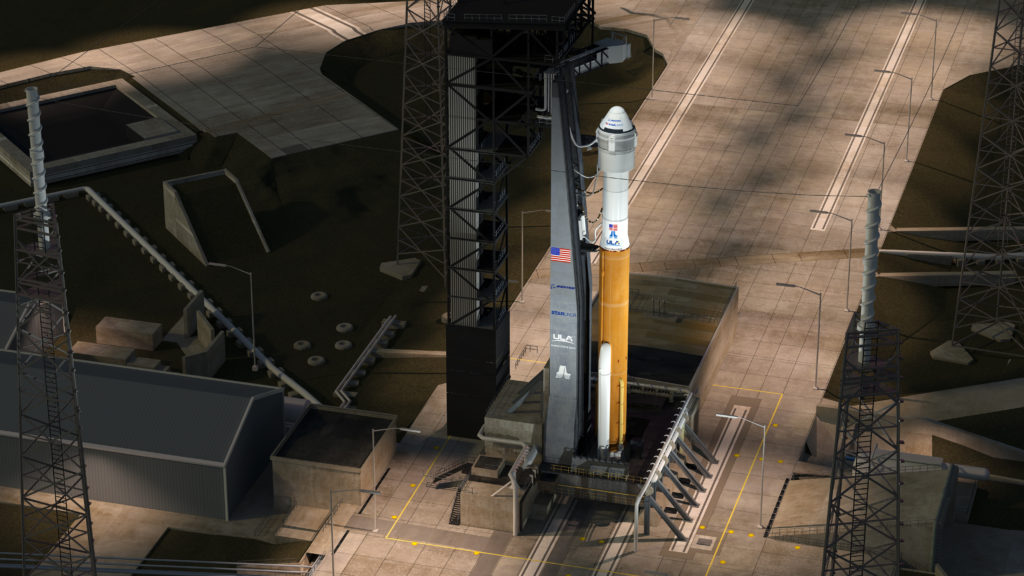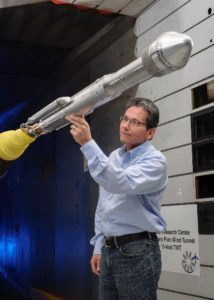 United Launch Alliance and Boeing unveiled an updated configuration for the Atlas V rockets that will launch the CST-100 Starliner spacecraft into orbit. The new design adds an aeroskirt to the rocket to enhance the aerodynamic stability of the stack as it climbs through Earth's atmosphere on the way to space.
Teams equipped a 12-foot long, 600-pound Atlas V/Starliner scale model with more than 570 sensors and tested the aeroskirt design three times in wind tunnels at NASA's Ames Research Center.
NASA's Commercial Crew Program has partnered with Boeing to build and operate the Starliner system, including ULA's Atlas V rocket, for missions taking astronauts to and from the International Space Station. NASA, Boeing and ULA have worked together closely throughout the development of the Starliner system. Boeing is working toward an uncrewed flight test and then a flight test carrying a crew. After that, operational missions rotating space station crew members can begin. For more details on the design modifications, see ULA's news release posted this morning at http://go.nasa.gov/2dPilAJ Artist concept and photos by United Launch Alliance
NASA also partnered with SpaceX on a separate spacecraft launch system capable of flying astronauts to  and from the space station.