Vice President Mike Pence and members of the National Space Council toured Boeing and SpaceX facilities at NASA's Kennedy Space Center today. The tour was part of the second meeting of the National Space Council held at the agency's multi-user spaceport in Florida.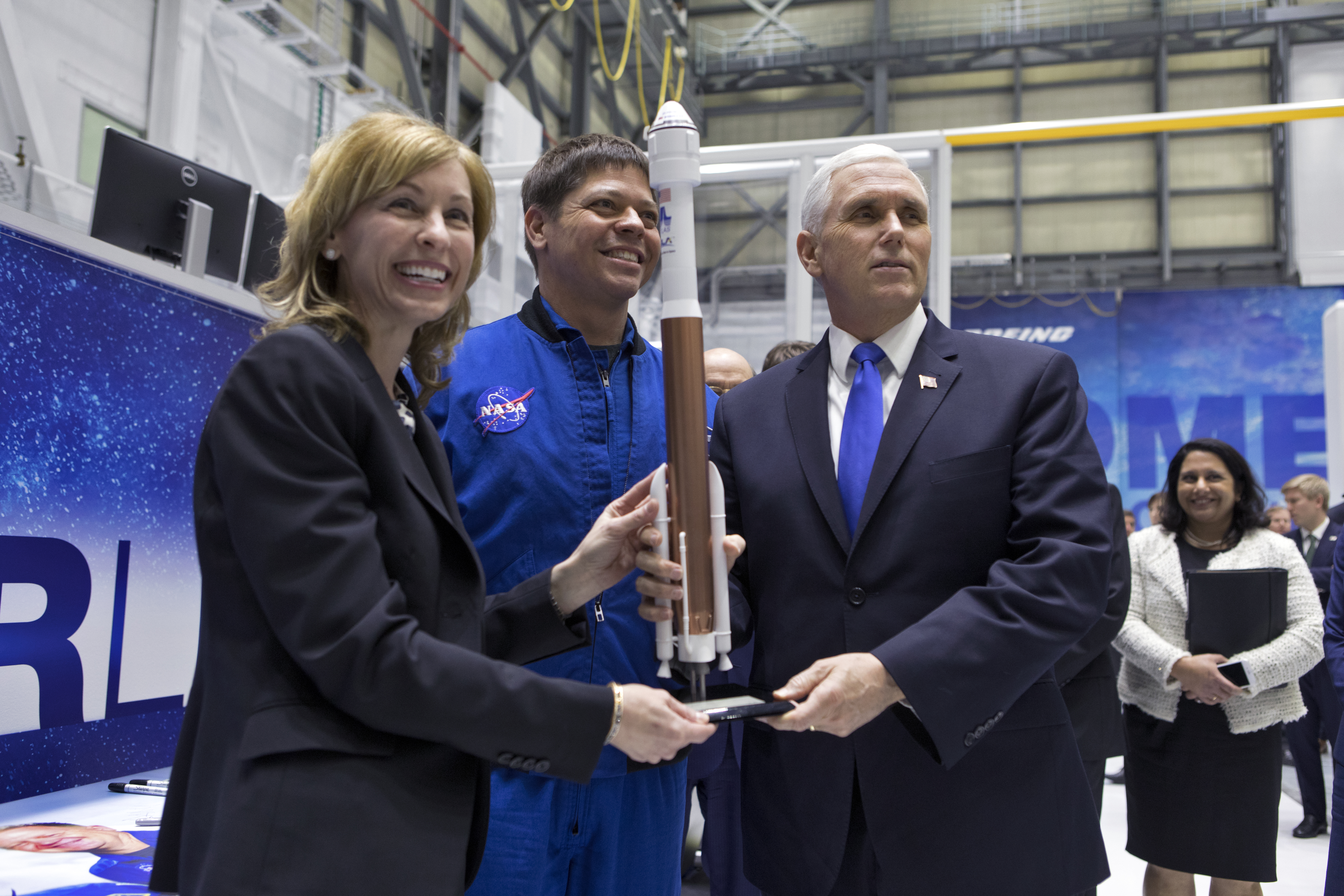 Following the council's meeting inside Kennedy's Space Station Processing Facility, the vice president, including NASA astronauts Bob Behnken and Suni Williams, took a ride across the center first arriving to Boeing's Commercial Crew and Cargo Procession Facility, or C3PF, where Boeing is manufacturing the Starliner spacecraft for missions to and from the International Space Station. The Vice President saw various Starliners being built for the company's Pad Abort Test and Crew Flight Test. The Pad Abort Test Starliner will demonstrate the spacecraft's abort and landing system performance, and the crew test Starliner will fly astronauts to the space station. Both flight tests are scheduled later this year.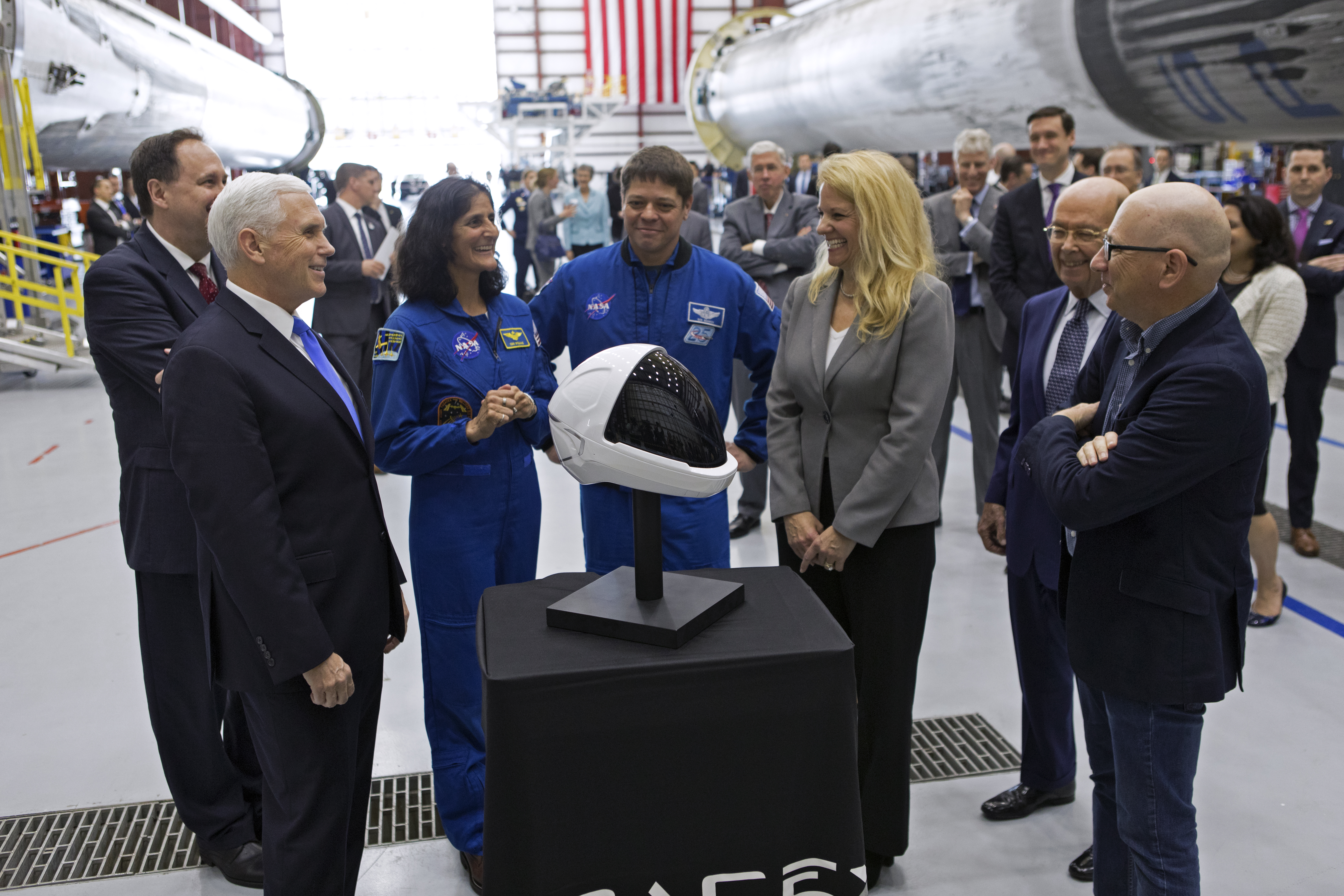 The next stop was the SpaceX hangar at Launch Complex 39A where the company horizontally integrates the Falcon 9 rocket for launch. SpaceX currently launches government and commercial missions from 39A. It also will be the launch site for commercial crew missions to the station. Inside of the hangar, the Vice President saw flight hardware from recent missions, including the company's thirteenth cargo resupply mission to the space station, which occurred in December. The company also showcased the helmet astronauts will wear for missions to the station. SpaceX is slated to begin flight tests this year starting with an uncrewed flight test and then a crew test flight to the station, known as Demonstration Mission 1 and 2 respectively. SpaceX also will fly an in-flight abort test from the pad.
For more on the Vice President's visit and the National Space Council meeting, visit: https://go.nasa.gov/2Ccpjug
For more on NASA's Commercial Crew Program in 2018, visit: https://go.nasa.gov/2E66N3P