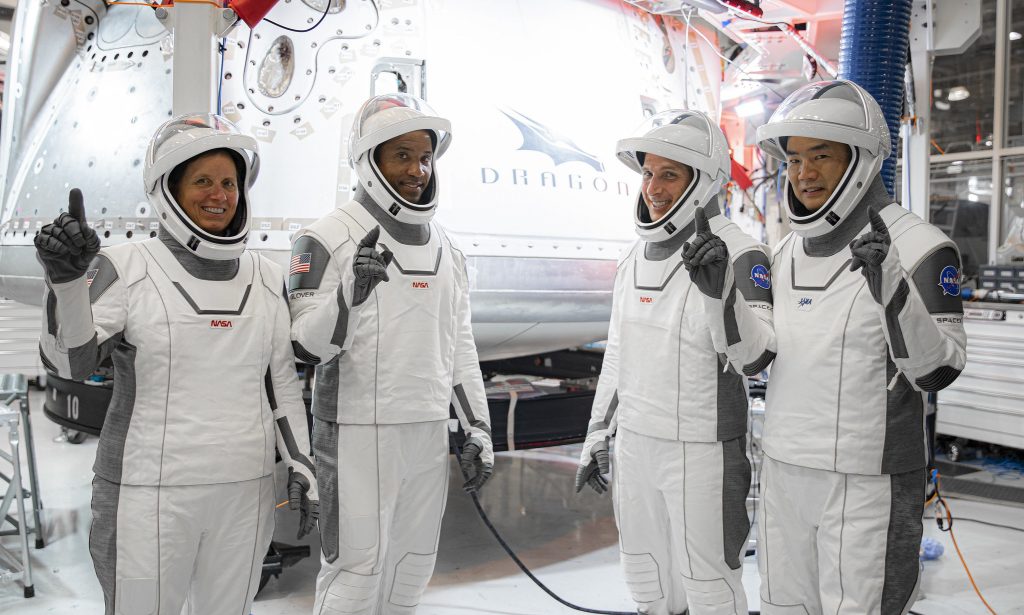 By Jim Cawley
NASA's Kennedy Space Center
Teams involved with NASA's SpaceX Crew-1 mission held a series of briefings Tuesday at the agency's Johnson Space Center about the first crew rotation mission to the International Space Station as part of the agency's Commercial Crew Program. The mission is targeted to launch at 2:40 a.m. EDT Saturday, Oct. 31, on SpaceX's Crew Dragon spacecraft and Falcon 9 rocket from Launch Complex 39A at NASA's Kennedy Space Center in Florida.
NASA astronauts Michael Hopkins, Victor Glover, and Shannon Walker, along with Soichi Noguchi of the Japan Aerospace Exploration Agency (JAXA), will be the first international crew to launch on the new, commercially owned and operated American system.
"What's exciting about this upcoming mission is that we are actually going to fly a certified Crew Dragon," said NASA Administrator Jim Bridenstine. "This is another milestone; a critical milestone in the development of our ability to launch American astronauts on American rockets from American soil — now sustainably."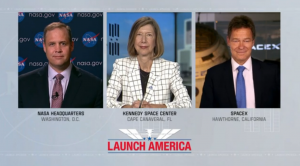 NASA and SpaceX are in the final stages of the certification reviews following the agency's SpaceX Demo-2 test flight to the space station with astronauts Robert Behnken and Douglas Hurley, which is helping verify the end-to-end capabilities, including launch, docking and return to Earth.
Teams currently are completing and applying lessons learned from Demo-2 and other test flights, including redesign of a small area of the thermal protection system around the trunk attachments, modifications to the ventilation system on the nosecone of the Dragon spacecraft, and design adjustment for measuring the barometric pressure used for parachute deployment. The teams also are coordinating with the U.S. Coast Guard to ensure crew safety upon splashdown, including extra ships and air assets to patrol the "keep out" zone to mitigate safety concerns for boaters approaching the landing area.
"This is a great milestone for us; it's a culmination of many, many years of work with NASA and SpaceX," said Kathy Lueders, associate administrator, Human Exploration and Operations Mission Directorate, NASA Headquarters. "This has been a dream of ours to have commercial crew rotation seats up on the station, and we're looking forward to many more to come."
After certification, Crew Dragon will be the first commercial system in history capable of transporting humans to and from the space station.
"This is all leading up to the big operational cadence that we're about to move into — and this is super cool," said Benji Reed, senior director, Human Spaceflight Programs, SpaceX. "We're at a point now where we are in the final lane; we're getting ready for this launch."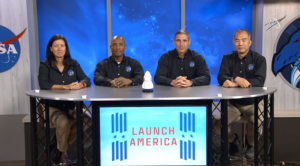 Following an Oct. 31 launch, the Crew-1 astronauts are scheduled to arrive at the space station the next day to join NASA astronaut Kate Rubins, as well as Expedition 64 commander Sergey Ryzhikov and flight engineer Sergey Kud-Sverchkov, both of the Russian space agency Roscosmos.
"It's going to be an exciting time onboard the space station," said Kenny Todd, deputy manager, International Space Station, NASA's Johnson Space Center. "We're looking forward to getting up to seven crew."
Hopkins, Glover, Walker, and Noguchi will become the first crew to fly a full-duration mission to the space station on SpaceX's Crew Dragon spacecraft for a six-month stay on the orbiting laboratory. For the first time, the space station's crew will expand to seven people with Expedition 64, increasing the amount of crew time available for research.
As commander of the Crew Dragon spacecraft and the Crew-1 mission, Hopkins is responsible for all phases of flight, from launch to re-entry. He also will serve as an Expedition 64 flight engineer aboard the station. The Crew-1 astronauts named the spacecraft Resilience, highlighting the dedication the teams involved with the mission have displayed and demonstrating that when we work together, there is no limit to what we can achieve.
"As you look at the definition of resilience, I know it means functioning well in times of stress or overcoming adverse events, and I think all of us can agree that 2020 certainly has been a challenging year," Hopkins said.
"So the name 'Resilience' is really in honor of the SpaceX and NASA teams, and quite frankly, it's in honor of our families, of our colleagues, of our fellow citizens, of our international partners and our leaders that have all shown that same quality — that same characteristic — through these difficult times."
As mission specialists, Walker and Noguchi will work closely with the commander and pilot to monitor the vehicle during the dynamic launch and re-entry phases of flight. Both are spaceflight veterans: Dragon will be the third spacecraft on which Noguchi has traveled (he flew aboard NASA's space shuttle and a Russian Soyuz spacecraft), while Walker has spent 161 days on the orbiting laboratory.
"It's been a very intense six months' worth of training, but we are ready, and I am very excited to get back to the space station," Walker said. "My experience of having already lived and worked there will give me a huge head start and make me much more efficient."
Noguchi expressed the significance of teamwork and diversity, adding further meaning to the spacecraft's new name.
"All of us are contributing to this wonderful team; everybody brings something to the table," Noguchi said. "This diversity definitely brings the team's resilience."
For almost 20 years, humans have continuously lived and worked aboard the International Space Station, advancing scientific knowledge and demonstrating new technologies that enable us to prepare for human exploration to the Moon and Mars. NASA is enabling economic growth in low-Earth orbit to open access to space to more people, more science, and more companies than ever before.
"To be able to live on the space station for six months and during that time to be there for the 20th anniversary of human presence on the space station — and to potentially launch on the 20th anniversary of the launch of Expedition 1 — is just special," said Glover, pilot of the Crew Dragon and second-in-command for the mission. "[It] relates to something Mike said earlier — that the power of teamwork, when we come together to work on the same thing, there's no limit to what we can accomplish. It is truly a privilege."