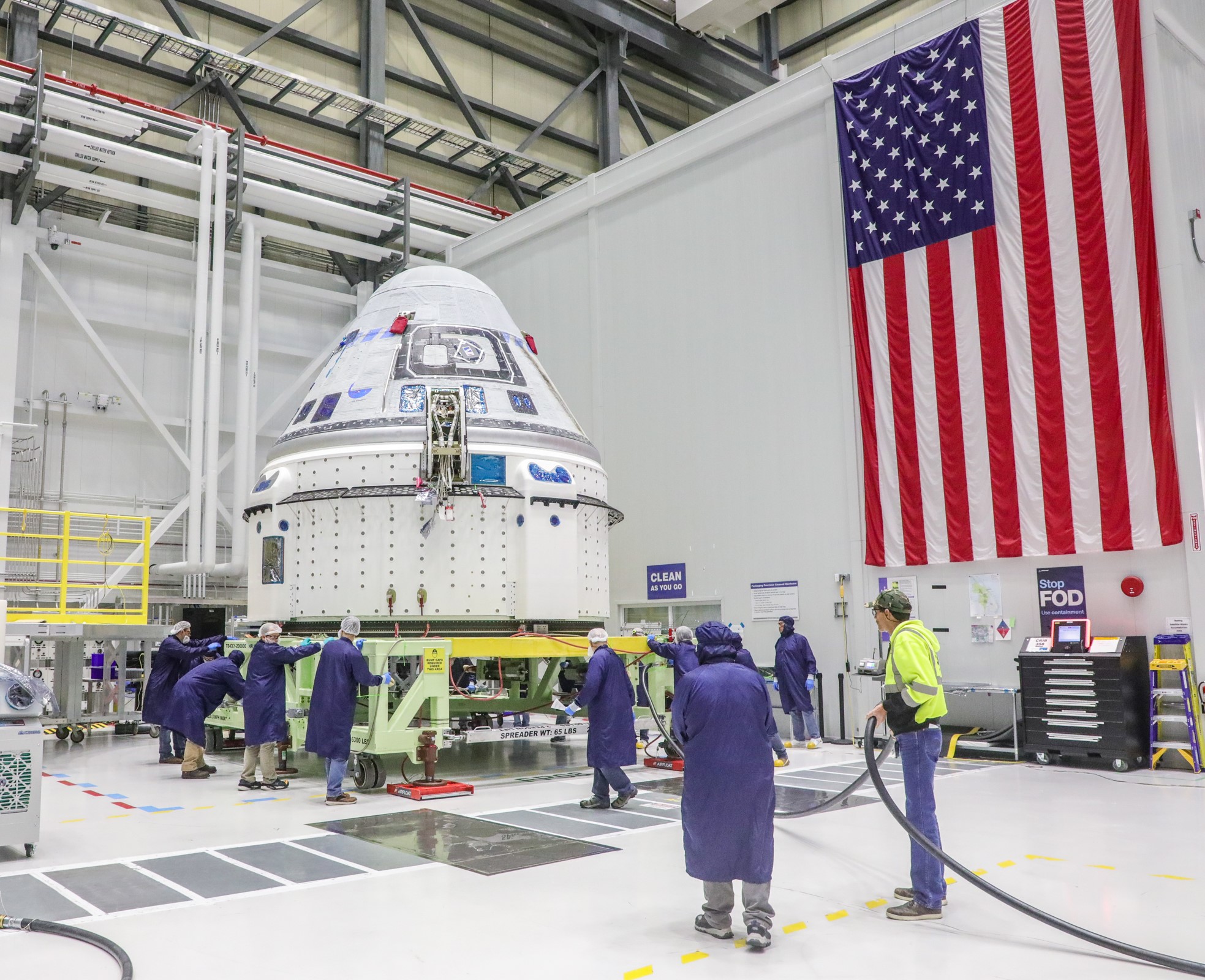 NASA and Boeing held a mission overview media teleconference Friday to provide a status update on the first astronaut flight test of the company's CST-100 Starliner to the International Space Station.
During the call, managers shared mission progress and discussed upcoming milestones ahead of NASA's Boeing Crew Flight Test (CFT), which is targeted to launch no earlier than mid-to-late April to the microgravity laboratory.
A replay of the teleconference is available on NASA's YouTube channel.
CFT is the final flight test prior to regular crewed missions to the space station on the next-generation system. For CFT, the Starliner spacecraft will launch on a United Launch Alliance Atlas V rocket from Space Launch Complex-41 at Cape Canaveral Space Force Station in Florida, returning approximately eight days later in White Sands, New Mexico. The flight will carry two NASA astronaut test pilots, Barry "Butch" Wilmore and Suni Williams, on the demonstration flight to prove the end-to-end capabilities of the Starliner system.
Following a successful test flight with astronauts, NASA will begin the final process of certifying the Starliner spacecraft and systems for regular crew rotation flights to the space station.