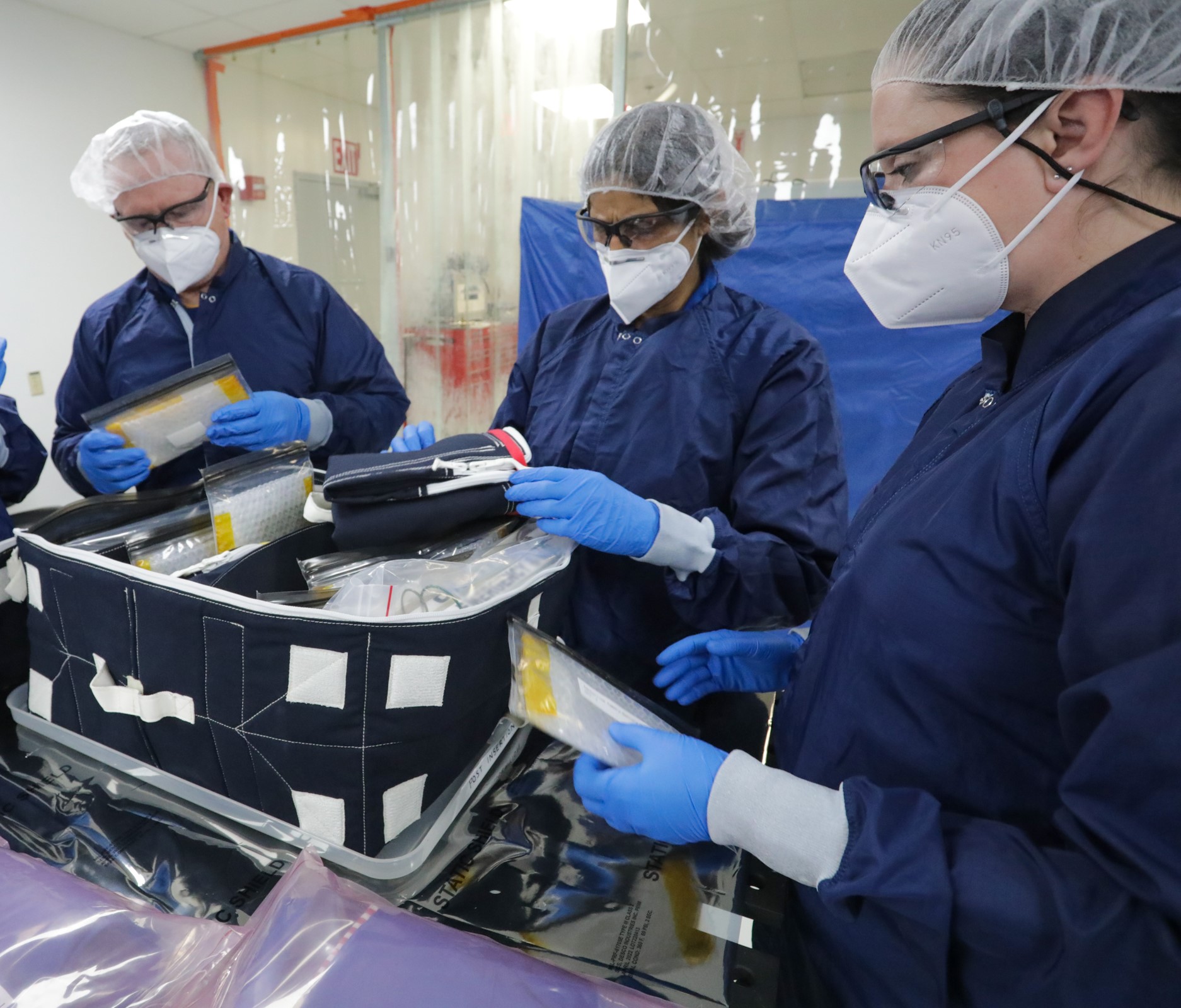 Commander Barry "Butch" Wilmore and Pilot Sunita "Suni" Williams, the NASA astronauts who will fly to the International Space Station on NASA's Boeing Crew Flight Test (CFT), completed the first part of a critical two-part Crew Equipment Interface Test (CEIT) this week.
During CEIT, Wilmore and Williams, along with NASA astronaut and backup test pilot Mike Fincke, performed hands-on training with the tools, equipment, and hardware they will use on orbit. They worked with the Starliner team to perform in-cabin checkouts, including adjusting the spacecraft seats, inspecting spacecraft interfaces, examining cargo, and conducting floor panel and side hatch operations.
The second part of the test is scheduled to occur in early March, and will include the astronauts maneuvering inside the cabin with cargo installed in the spacecraft.
Wilmore and Williams are slated to launch from Cape Canaveral Space Force Station's Space Launch Complex-41 in Florida no earlier than mid-to-late April 2023. They will fly aboard Boeing's Starliner spacecraft, powered by a United Launch Alliance Atlas V rocket.
The Crew Flight Test will demonstrate the ability of Starliner and the Atlas V rocket to safely carry astronauts to and from the space station. Following a successful test flight with astronauts, NASA will begin the final process of certifying the Starliner spacecraft and systems for regular crew rotation flights to the space station.