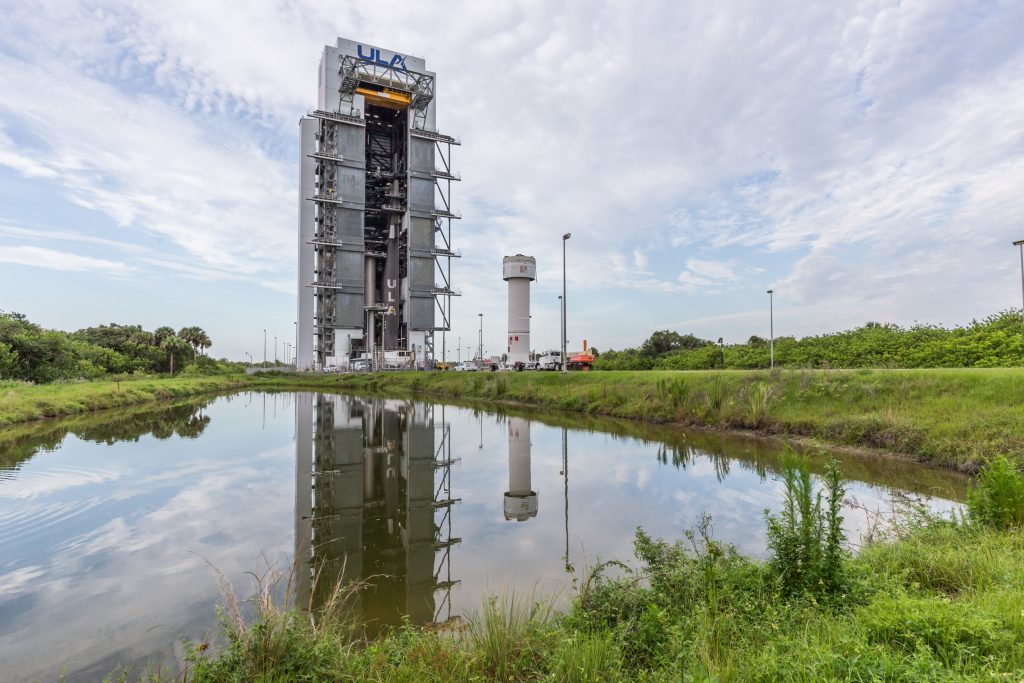 United Launch Alliance's (ULA) Atlas V rocket is assembled in preparation for Boeing's Orbital Flight Test-2 (OFT-2) launch to the International Space Station as part of NASA's Commercial Crew Program.
Engineers in ULA's Vertical Integration Facility (VIF) used large cranes to assemble the stages of the rocket in an upright position on its mobile launch platform, which will carry the Atlas V and Starliner from the VIF to the pad for launch.
To verify the rocket is ready to launch, technicians will soon power the Atlas V to test flight controls, check the engine steering profiles, and conduct a combined systems test.
The 172-foot-tall rocket will be fully completed when the Starliner is mounted aboard the Atlas V. A ULA payload transporter will move the capsule from Boeing's Commercial Crew and Cargo Processing Facility (C3PF) at the Kennedy Space Center to the nearby VIF for attachment.
The Atlas V will propel Starliner off the pad on 1.6 million pounds of thrust on its second uncrewed flight test from Space Launch Complex-41 at Cape Canaveral Space Force Station in Florida no earlier than July 30.
As Boeing's second uncrewed flight for NASA's Commercial Crew Program, OFT-2 will serve as an end-to-end flight test to prove the Atlas V rocket and Starliner are ready for regular missions launching astronauts to and from the space station.
Learn more about ULA's Atlas V and stacking.
More details about NASA's Commercial Crew Program can be found by following the commercial crew blog, @commercial_crew and commercial crew on Facebook.