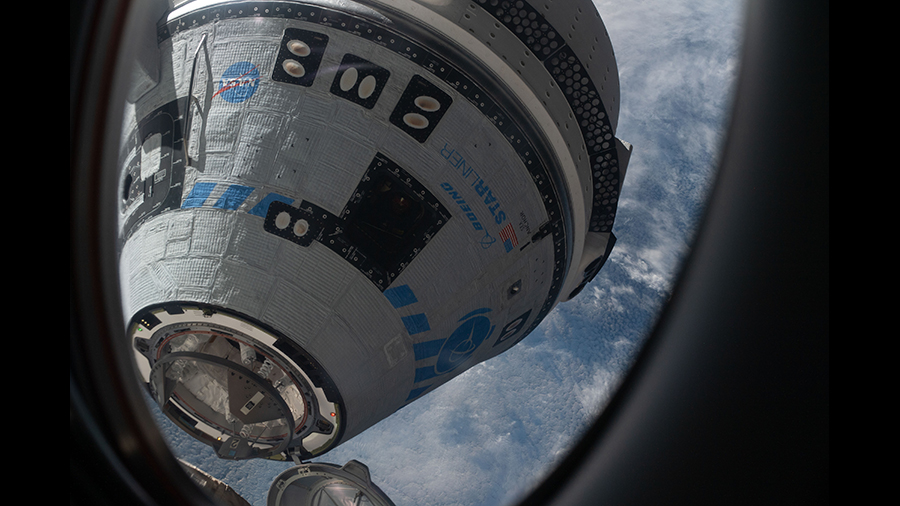 NASA Television, the NASA app, and the agency's website are providing live coverage of the return to Earth for Boeing's CST-100 Starliner spacecraft. The uncrewed Starliner is expected to land at 6:49 p.m. EDT White Sands Space Harbor in New Mexico.
If all conditions are "go" for Starliner's return, the deorbit burn will be conducted at 6:05 p.m. Within minutes, the service module will separate from the crew module to prepare for landing at 6:49 p.m.
---
More details about the mission and NASA's commercial crew program can be found by following the commercial crew blog, @commercial_crew and commercial crew on Facebook.
Learn more about station activities by following the space station blog, @space_station and @ISS_Research on Twitter, as well as the ISS Facebook and ISS Instagram accounts.
Get weekly video highlights at: http://jscfeatures.jsc.nasa.gov/videoupdate/
Get the latest from NASA delivered every week. Subscribe here: www.nasa.gov/subscribe