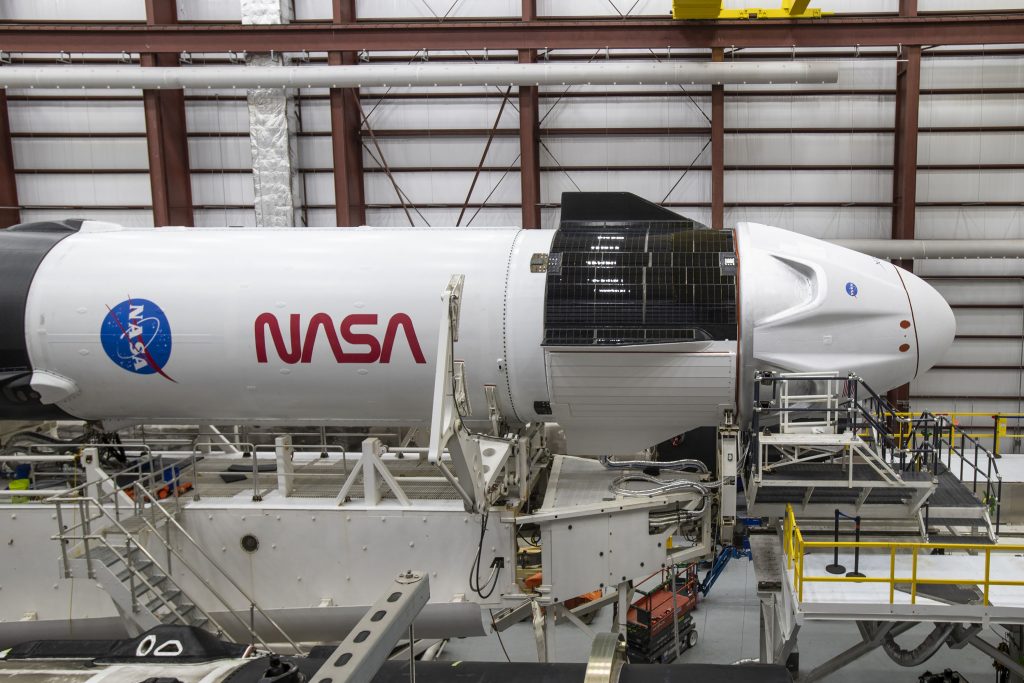 Today, NASA completed the signing of the Human Rating Certification Plan for SpaceX's crew transportation system ahead of NASA's SpaceX Crew-1 mission to the International Space Station. Liftoff is targeted for 7:49 p.m. EST Saturday, Nov. 14, from Launch Complex 39A at the agency's Kennedy Space Center in Florida.
The Crew Dragon, including the Falcon 9 rocket and associated ground systems, is the first new crew spacecraft to be NASA-certified for regular flights with astronauts since the space shuttle nearly 40 years ago. Several critical events paved the way for today's landmark announcement, including ground tests, simulations, uncrewed flight tests, and a successful test flight with astronauts aboard. Read the full news story here.
NASA astronauts Michael Hopkins, Victor Glover, and Shannon Walker, along with Soichi Noguchi of the Japan Aerospace Exploration Agency (JAXA), will launch on SpaceX's Falcon 9 rocket and Crew Dragon spacecraft, Resilience, on the first regular crew mission to the space station as part of NASA's Commercial Crew Program.