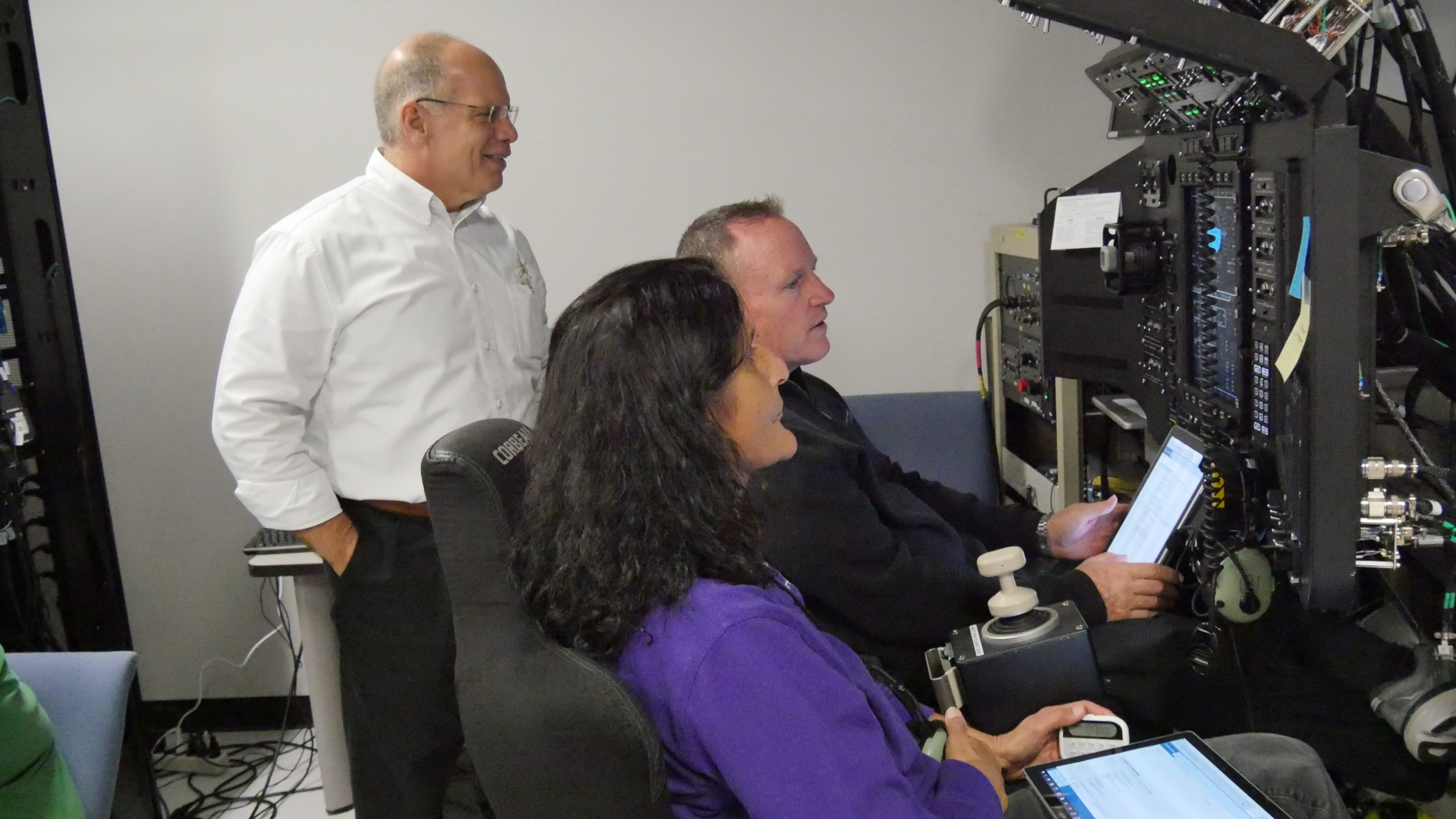 NASA and Boeing recently completed a full start to finish integrated mission dress rehearsal for the company's CST-100 Starliner flight with astronauts to the International Space Station, which is scheduled to launch in April 2023.
The Crew Flight Test, or CFT, will launch NASA astronauts Barry "Butch" Wilmore and Suni Williams on Starliner – atop a United Launch Alliance Atlas V rocket – from Space Launch Complex-41 at Cape Canaveral Space Force Station as part of the agency's Commercial Crew Program.
During several days at Boeing's Avionics and Software Integration Lab (ASIL) in Houston, the ASIL Mission Rehearsal (AMR) combined tests of software and crew systems, along with operations teams. The completion of the end-to-end mission rehearsal clears a path for the next CFT milestones, including working with the crew and flight controllers on various integrated failure scenarios and a series of flight-day parameter updates that will become available as the team nears launch day.
"Testing is a key component to the success of a human space program," said NASA Commercial Crew Program Software Certification Manager Chad Schaeffer. "The AMR and the integrated failure scenarios are excellent examples of the rigorous testing teams are performing on Starliner. The rehearsal went well and reflects the continued improvement in executing this test and helps pave the way to the much anticipated first crewed flight."
During the rehearsal, Wilmore and Williams, along with fellow NASA astronaut Mike Fincke, worked through mission milestones in coordination with mission operations teams located inside flight control rooms at NASA's Johnson Space Center. Starliner engineering teammates also supported from Boeing's Mission Control Center located in Florida.
The crew members worked in a flight deck simulator networked to control rooms and avionics, operating the same software that will be used during CFT. They effectively demonstrated the software is ready to operate Starliner during prelaunch, launch, docking to the space station, undocking, and the return to Earth through landing.
The AMR provided end-to-end testing of hardware configuration, software, communications, preparation configuring hardware and software, routing communications channels, and mapping simulated sensor data. Similar testing was performed ahead of NASA and Boeing's Orbital Flight Test-2 (OFT-2) uncrewed mission in early 2022.
"We began conducting AMRs with the creation of OFT-2, and the integrated team has continued to get more efficient with each rehearsal," said Aaron Kraftcheck, Starliner avionics software integration and test manager. "With the participation of our astronauts in this CFT AMR, we have enhanced the team dynamics, and continued to learn and adjust, which is what AMR is all about."