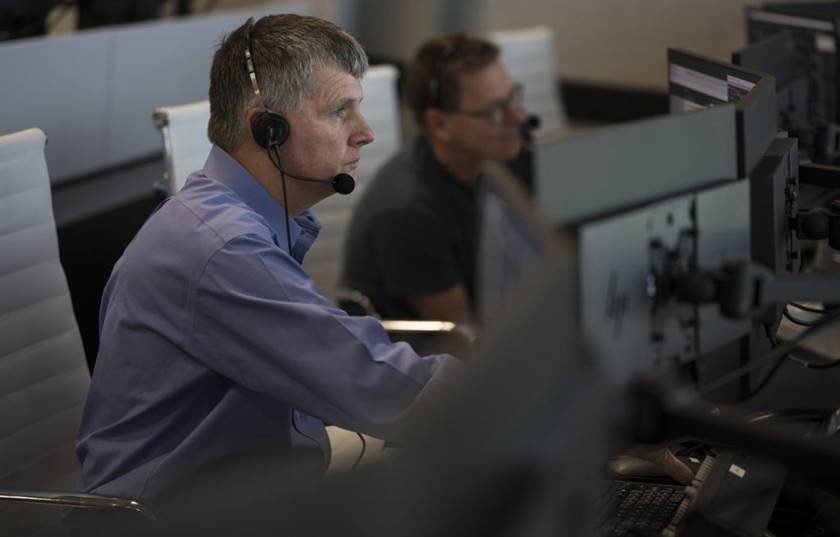 NASA TV will broadcast a live downlink conversation with International Space Station astronauts Kate Rubins and Mike Hopkins and Commercial Crew Program manager Steve Stich at 10:20 a.m. Friday, April 2, to highlight the upcoming 10th Anniversary of the public-private partnership that returned human spaceflight to the United States, which is Monday, April 5.
The crew also will chat about their missions and highlight upcoming activities at the space station during the 10-minute event, including plans for NASA's SpaceX Crew-1 Crew Dragon port relocation, Rubins' return to Earth, the launch of Crew-2 and the upcoming return of Crew-1.
Kate Rubins is nearing her return home aboard a Soyuz on April 17. She will have spent 185 days in space on this Expedition and 300 days total, including her previous station flight. This will be the 4th most days in space by a U.S. female astronaut. She launched Oct. 14, 2020, along with Roscosmos cosmonauts Sergey Ryzhikov and Sergey Kud-Sverchkov.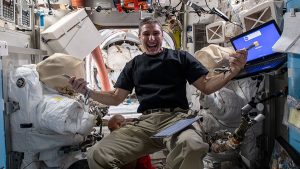 Monday's port relocation sets the stage for the agency's SpaceX Crew-2 launch targeting 6:11 a.m. Thursday, April 22, and arrival at the space station the next day. Following a short handover, Crew-1 is scheduled to return Wednesday, April 28, weather and system dependent, splashing down about 12:35 p.m. aboard their Crew Dragon off the coast of Florida.
Crew-2 will be the first mission to fly two international partner crew members as part of NASA's Commercial Crew Program.
NASA astronauts Shane Kimbrough and  Megan McArthur will serve as spacecraft commander and pilot, respectively. Japan Aerospace Exploration Agency (JAXA) astronaut Akihiko Hoshide, and European Space Agency (ESA) astronaut Thomas Pesquet will join as mission specialists.
Crew-1 NASA astronauts Michael Hopkins, Victor Glover and Shannon Walker, along with JAXA astronaut Soichi Noguchi, will return after 164 days in space.