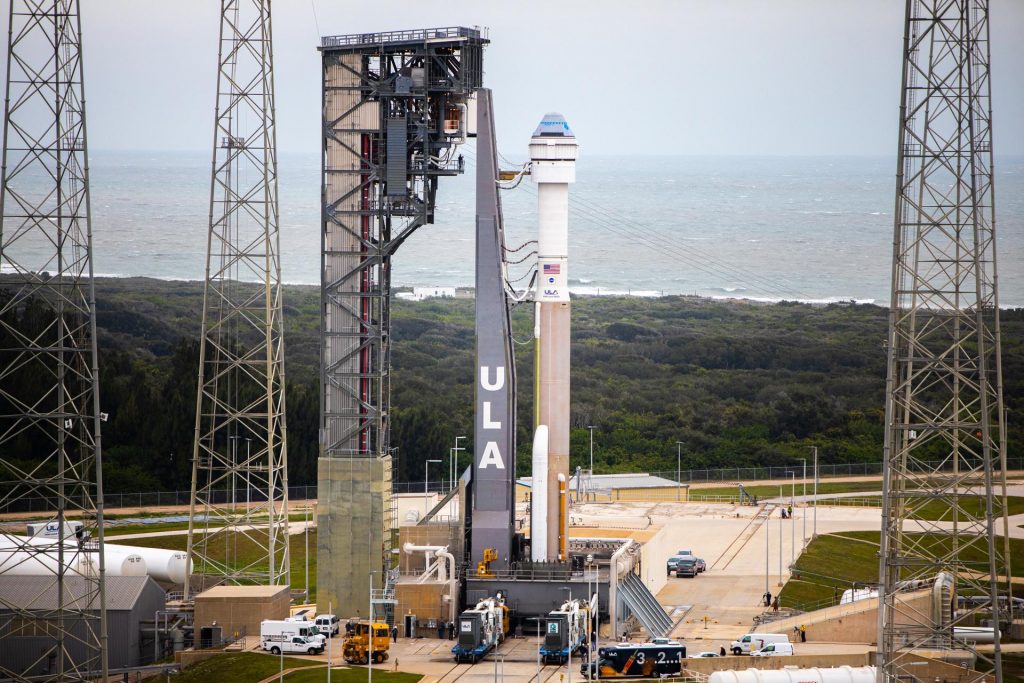 Good morning from the NASA News Center at Kennedy Space Center in Florida. It's launch day for Boeing's CST-100 Starliner spacecraft. The United Launch Alliance Atlas V rocket, with Starliner atop, are poised on the launch pad at nearby Space Launch Complex 41 on Cape Canaveral Air Force Station.
Starliner will make its inaugural flight to the International Space Station, called Orbital Flight Test, as part of NASA's Commercial Crew Program. Liftoff is scheduled for 6:36 a.m. EST during an instantaneous launch window.
Fueling of the Atlas V rocket began at about 12:30 a.m. today. The first stage booster's RD-180 engine, containing two thrust chambers, was fueled with Rocket Propellant-1 (RP-1), or highly purified kerosene. The Centaur second stage was fueled with liquid hydrogen and liquid oxygen. Fueling of the rocket was completed about two hours later.
Stay tuned for coverage of the countdown events and launch. Watch the coverage live on NASA TV. More details about the mission and NASA's Commercial Crew Program can be found in the online press kit and by following the @commercial_crew on Twitter and commercial crew on Facebook.
Meteorologists with the U.S. Air Force 45th Weather Squadron continue to predict an 80% chance of favorable weather for launch early this morning. Primary concerns for launch day are the Cumulus Cloud Rule and User Ground Winds violations during the instantaneous launch window.